This Arctic Animal Suncatcher Craft is a beautiful winter project for kids. You can hang them in a window or from the ceiling, and when the light shines through them, they look really pretty.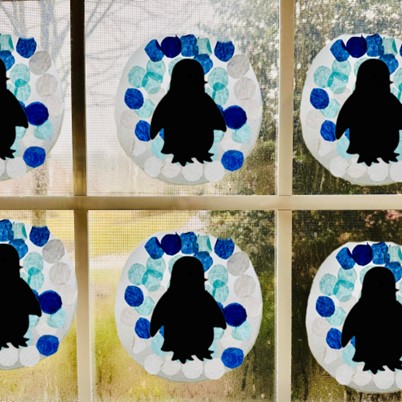 I have 3 arctic animals free printable silhouettes that you can print and put in the middle, so it's easy to make a variety of Winter suncatchers. You can get a fox, a polar bear and a penguin. All of them look great! Please Scroll down to get your free printable template of arctic animals to make these cute winter suncatcher crafts.
Looking for more such fun winter crafts for preschoolers and kindergarteners?? Check out these Easy 30+ Winter Crafts for kids.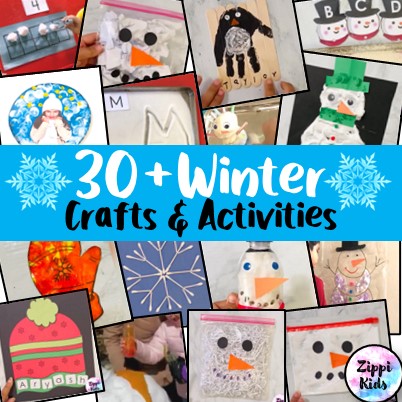 I am sure you would love this cute Polar bear Silhouette watercolor winter art project for kids. Also check out theses fun Arctic Animal activities for preschoolers.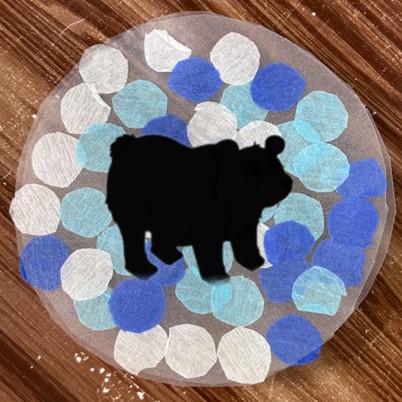 This Arctic Animal Suncatcher Craft for winter would be loved by your kids! Also check another form of watercolor Art project for preschool and Kindergarten is Silhouette Portrait of kids! Wondering how to create silhouette of your students, do check out this to understand!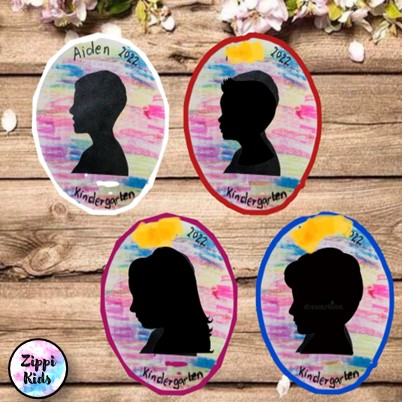 I made this fun this Arctic Animal Suncatcher Craft winter with Arctic animal silhouette. You can grab a free template with arctic animals( Arctic fox, Polar Bear and Penguin). This suncatcher is super fun to make just using few supplies readily available in your classroom. Let's check how did I made this Arctic Animal Suncatcher Craft for preschool and kindergarten kids.


Supplies Needed:
Arctic Animal Free Template (Link given below)
Scissors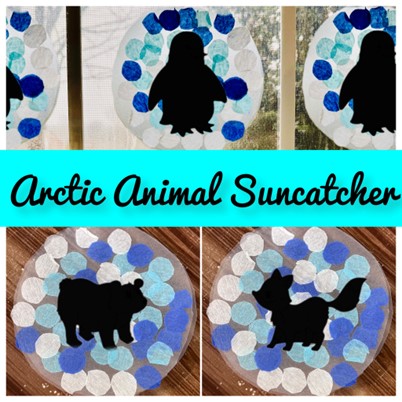 How to make Arctic Animal Suncatcher Craft:
Download and print the Free Printable Arctic Animal Silhouettes. (Click the link towards the end of this blog to get your copy)
Carefully cut out the silhouette you need to use for the suncatcher
Trace a circle using a dinner plate on clear contact paper.
Fold the contact paper and cut out two circular pieces.
Peel off one of the circles you cut out using clear contact paper
Start sticking paper confetti circles onto the sticky side
Cover the sticky side with the confetti circles,
Stick the Arctic animal silhouette of your choice into the middle.
Peel off another clear contact paper circle you cut earlier
Stick it on top of this decorated circle
Stick a piece of tape or ribbon onto the back for hanging.

Check out this Video to check out the stepwise instructions:
Grab this Arctic Animals Free Template to create this beautiful winter water color polar bear silhouette art: