We love doing preschool crafts and being creative with kids. So now is the perfect time to share our favorite Valentine's Day crafts for preschoolers! Despite having a fantastic collection of kids rafts for Valentine's Day, it is always helpful to choose the crafts that are simpler for the younger members of our community to complete. Check out these cool 30+ Valentine's day Crafts for kids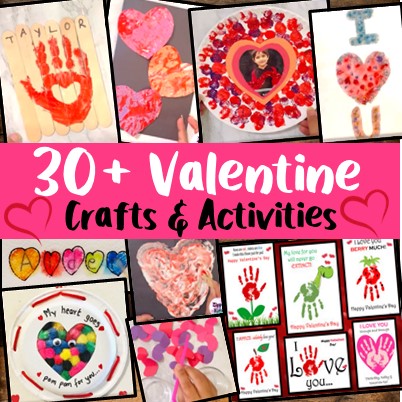 Do not miss these cool Dental Week activities for your students. So if you are looking for simple and cute DIY Valentine gift for parents of your preschooler and kindergarteners?? Look no further this I love you to the moon and back valentine craft is too cute for words! Also check these super cute Valentine's Day Handprint keepsake crafts templates from my store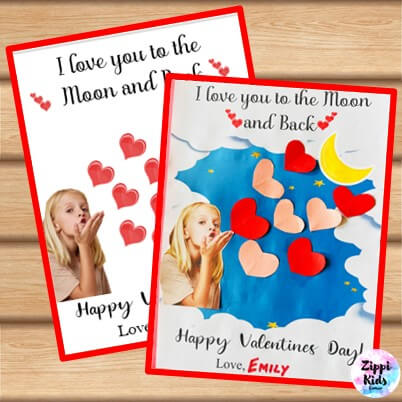 There are many reasons why you would want your preschoolers to make a Valentine's Day craft for their parents. Some possible reasons include:
To show appreciation: Making a craft can be a way to show your parents that you appreciate them and all that they do for you.
To have fun: Crafting can be a fun and creative activity that allows you to bond with your parents and spend quality time together.
To celebrate the holiday: Valentine's Day is a holiday that celebrates love and affection, and making a craft can be a way to celebrate this holiday with your parents.
To give a gift: A handmade craft can make a thoughtful and personalized gift for your parents.
Overall, making a Valentine's Day craft for the parents can be a meaningful and enjoyable way to show your love and appreciation for them. Looking for 25+ Chinese New Year Crafts, check them out on my website!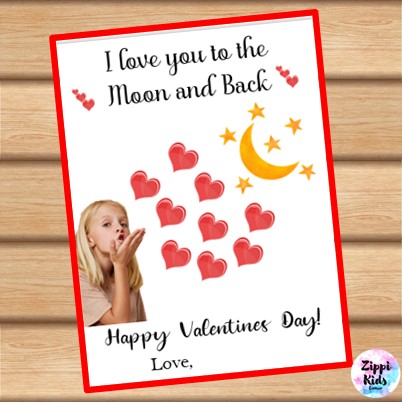 It is super simple to make this I love you to the moon and back craft as a valentine gift for parents. This can be done with just few supplies available in your classroom. This Simple Craft creates a beautiful night scene with clouds, moon and stars. The best part is the student's photo blowing hearts reaching the moon! Isn't it super cute and adorable. I am pretty sure the parents would love this " I love you to the moon and back craft" and always cherish this for years to come!
Looking for more 100 days of School activities for your students? Check out my blog. My kids love to do these winter name crafts during the month of January and February. Have you checked out my Mittens Math and Literacy centers yet?
This valentine craft or gift for parents of preschoolers has just few supplies and steps, let's have a look:
Supplies Needed:
I love you to the moon and back craft Template
Red ,white and pink construction paper
scissors
glue
Child's side profile Photo cut out till waist blowing kisses ( It's adorable to see how every kid does this in such a unique and fun way)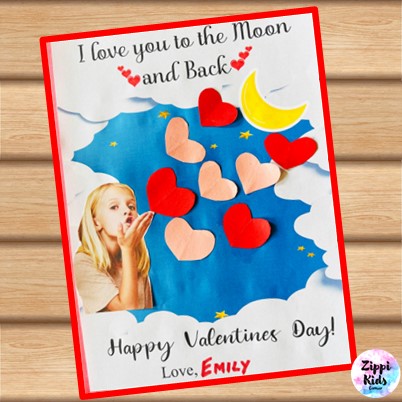 Directions:
Print out the valentine craft template
print a photo of the student
cut out the photo
cut out some cute hearts using red, pink and white construction paper
paste the child's photo in the left bottom corner( above happy Valentin's day)
Now start gluing the hearts randomly reaching the moon.
Trim the edges of the craft
Paste it onto a red bigger construction paper
laminate the craft for durability
That's it! I love you to the moon and back craft is ready!