Pumpkin Tape Resist Art takes pumpkin decorating to the next level! This super creepy "BOO" design will surely be the center of attention this Halloween season. Your students can paint bags, ghosts, or even their names onto a pumpkin using this tape-resist design – how fun is that?
Looking for some more engaging pumpkin hands-on arts and crafts activities for your preschoolers this fall? Here is a list of 15+ free and easy pumpkin themed fall sensory art activities that provide students with fun fine motor opportunities. Your students are sure to love getting their hands messy and creating this fall! You would also love to check out these more amazing 15+ Pumpkin Crafts ideas and 25+ Fall Leaves crafts for your kids.
Next in line is Halloween which is one of the most fun times of the year. I've got you covered with these super fun 25+ Halloween Crafts and Activities for your kids. Do Check out my TPT Store for hands-on and engaging fall centers and games for your classroom or home school setting.
For BOO Pumpkin Tape resist art grab a pumpkin, some painter's tape, and paint to get started. Create your desired design (in this case, we used the word BOO) using tape on your pumpkin canvas. Then simply paint over the entire pumpkin surface. Once the pumpkin is dry, pull off the tape to reveal your design!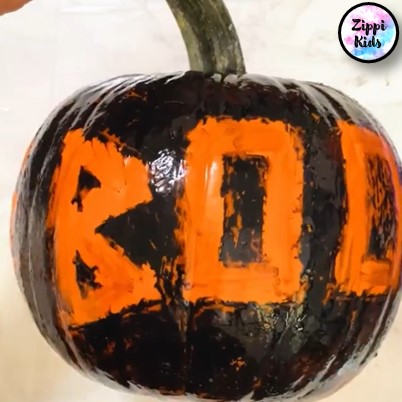 Your students will absolutely love doing this tape-resist art and creating spooky designs of their own! Your students will have fun, learn about resist art, and then you will also have the cutest Halloween décor as well! be sure to let your students explore their creativity to the fullest!
Check out the video here: