Create the cutest puffy pumpkins in the patch with this Sensory Pumpkin Fork Art activity! All you need is shaving cream, paint, school glue, and a fork to start creating.
Looking for some more engaging pumpkin hands-on arts and crafts activities for your preschoolers this fall? This puffy sensory pumpkin craft themed fall sensory art activities that provide students with fun fine motor opportunities. Your students are sure to love getting their hands messy and creating this fall pumpkin art! You would also love to check out these more amazing 15+ Pumpkin Crafts and 25+ Fall Leaves crafts for your kids. I've also got you covered with these super fun 25+ Halloween Crafts and Activities.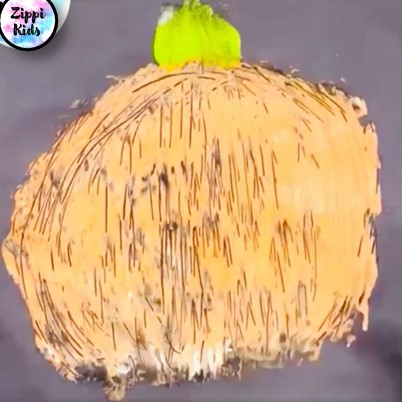 To start mix a small amount of school glue with shaving cream and paint, then mix. Take your fork and create a pumpkin-like design while adding lines to your pumpkin. If your pumpkin isn't quite "puffy" enough, continue to add shaving cream and paint. The result will be a perfectly puffy pumpkin!
Check out the video here: