Fall is my favorite time of the year. Nothing beats the pleasant weather and beauty of the nature at that point in time. I created load of fun Fall leaves crafts with template and Fall Tree crafts with templates check out my facebook page for all the craft video... If you love fall find out these amazing 25+ fall leaves art and craft for little ones.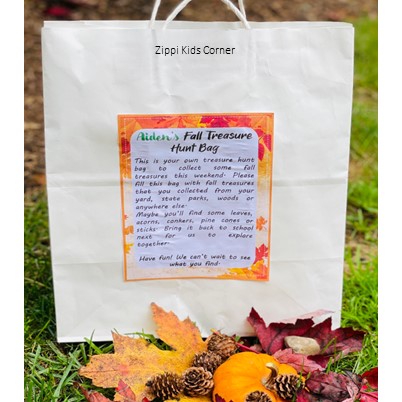 It's the best time to explore the outdoor with your kids or students. Several amazing things can be easily found almost everywhere, such as colorful leaves, acorns, pinecones and lots more! Check out my TPT STORE for more such fun resources.
Do Check out my 15 fun Alphabet Manipulative Centers which are a great way to engage kids at the morning tub/bin. Also you would love my one of the most popular Editable Name Practice Book which teachers love! This fall scavenger hunt comes along a fully editable Treasure Hunt Bag Label .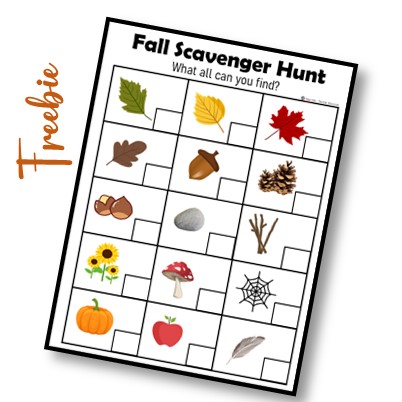 I created this treasure bag label and scavenger hunt keeping the young ones in mind, but it's always better to be accompanied by a family member when outdoor collecting the fall items. This way, we teach kids the value of teamwork while having some gross motor fun outdoors. Accompanied with this outdoor fun, I bet you would love to check the Fall Math and Literacy centers which are full of fun.
I also created this cute FREE "Welcome Fall" Editable hat which kids will love to make and wear and welcome this beautiful season of Autumn.
How to use the fall scavenger hunt


This scavenger hunt or treasure hunt is the best thing to do in the season of Autumn. If you have never tried doing a scavenger hunt before, don't worry! It's super simple and low prep activity to do with kids. You just need to:
Edit the treasure bag label with the name of the student/kid.
Make changes to text as per your needs
Save the Powerpoint
Print the treasure bag labels
Print the Scavenger hunt.
If you'd like to reuse it in the future, don't miss to laminate it or put it into a page protector. Then, head outdoor in your yard, neighborhood, school ground or anywhere to search for the items, and every time you find one, check it off the list.
Thank you for visiting my blog Click here to get your FREE SCAVENGER HUNT AND TREASURE BAG LABEL.