Kids will use this hands-on fall process art project to try to keep acorns in the pan. It's a great way to practice fine motor skills as well as hand-eye coordination! Kids will love moving the acorns around and watching the paint swirl in different patterns. It makes a great fall process art and every kid ends up creating an unique artwork!
Leaves craft, Pumpkin crafts and Fall Tree crafts are the flavor of the season. If you are a teacher or parent of a toddler, preschooler or kindergartner looking for easy and fun art and craft ideas you have landed on the right page! This Fall Leaf Necklace Craft for kids is just the perfect art project for fall.
Free Fall Leaves Template is something you would definitely love to check out! Teachers grab your lesson planners and fill up each day with 25+ of the best fall crafts for your preschool and kindergarten-age kids!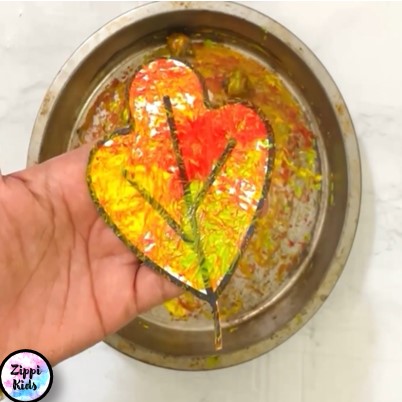 When looking for an easy fall craft project to complete with your kids or students it doesn't get any simpler than this. You will want lots of fall leaves for this project so be sure you find a place where the pickings are plenty! Head out on a leaf hunt before this activity, it's an activity before an activity! This is a fun and easy necklace fall craft for your kids to enjoy!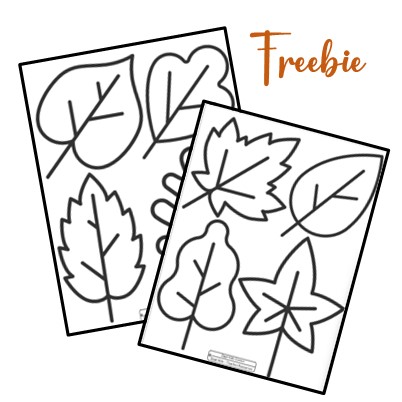 Check out my TPT Store for more fun fall resources. These fall leaves crafts can be easily executed using these free fall leaves template.

Supplies Required:
Old Pan
Paint
Acorns
Leaf cut-out
Acorn Marbling Process Art Fall Leaf-How to:
Place your cut-out leaf from the printable template into the center of an old round pan. Place a few drops of different colors of paint onto your cutout. Place 3-4 acorns in the pain and begin to shift the pan from right to left and let the acorns paint the paper leaf for you. Encourage your kids to keep moving the acorns until all of the paper leaf has been covered with paint. Watch out, it may get messy, but that just means the kids are learning!
Check out the detailed video of Acorn Marbling Fall leaf Process Art Project Craft for kids: