Looking for some fun End of the year art project for your preschoolers and kindergarteners?? This super fun and easy Watercolor Silhouette Waving Goodbye Art Project is the way to go! This handprint watercolor art project for kids is simple to make and is a great keepsake to be sent home with the students.
Also check out these fun Summer art & Craft projects for kids.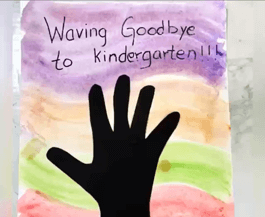 Watercolors are fun to play with. Kids can explore their creativity in many different ways. I created rainbow watercolor handprint silhouette as a part of end of the year craft saying " Goodbye to Kindergarten".
Handprint crafts are a wonderful way of keeping memories with our kids when they are young. This watercolor art is a fun and creative way to use your preschoolers' or Kindergarteners handprints in an artwork.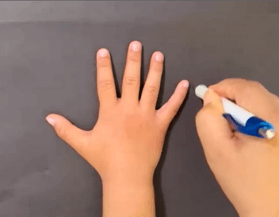 Be sure to check out my 20 Super Fun Process Art For Kids which is a great way to explore and promote creativity in kids.
Let's begin on how to create this beautiful watercolor end of the year art project with kids.
Materials Required to set up
Acrylic colors
Cardstock paper
Water
Squeezers/Dropplers
Foam art brush
Black cardstock paper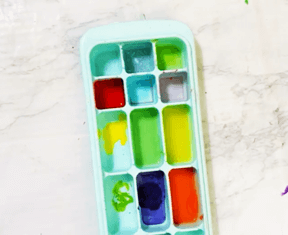 Step by Step Directions
Pour Acrylic colors in a color tray
Add water to dilute the paint (1:2 ratio)
On a cardstock paper start making strokes using foam brush
Cut out a handprint on a black construction paper
Once the cardstock dries up, stick the handprint
To complete Write " Waving Goodbye to Kindergarten" on top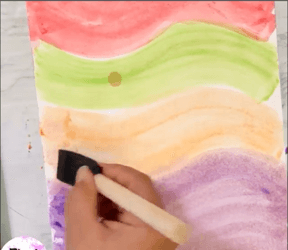 I am sure that kids will love this end of the year art project as it can make a great handprint project for Fall art project, Summer art project, 4th of July using different color variations.