It is summer time, so its fun to make sun using simple art techniques. My kids absolutely love painting activities so any painting ideas are always welcomed in my class as a fun kids activity they can try. Painting with fork is one of the favorite amongst kids.
This Sun craft for summers is super fun and easy art activity for preschoolers and kindergartners. Also check out these fun Summer art & Craft projects for kids.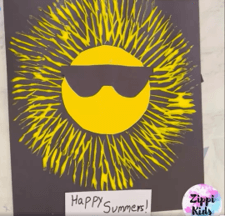 Paints are super fun to play with. Kids can explore their creativity in many different ways. Summer outdoor crafts and activities are a great way to explore the surroundings.
Be sure to check out my 20 Super Fun Process Art For Kids which is a great way to explore and promote creativity in kids.
Let's begin on how to create this beautiful sun craft for summer art project with kids.
Materials Required to set up
Yellow Acrylic color
Fork
Black Construction paper
Yellow Construction paper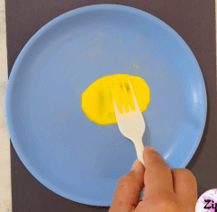 Step by Step Directions
Pour Acrylic color in a plate/color tray
Draw a circle in the center of the paper
Dip the fork into the yellow paint
Start making sun rays with fork around the circle
Cut a circle out of yellow construction paper
Stick it in the center
Cut a sunglass using black construction paper
Stick it on top of the face of the sun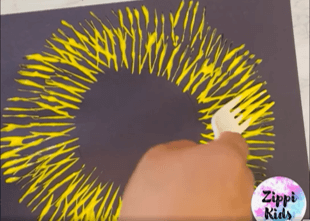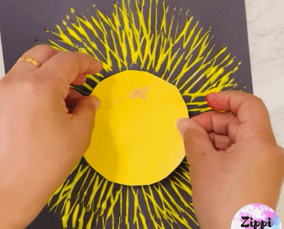 `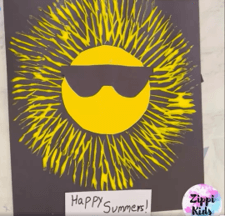 I am sure that kids will love this sun craft as it can make a great hands-on summer art project. Also do check out my Fall art project, Summer art project, 4th of July , Spring Art projects for preschoolers and kindergartens which are super simple and easy.