My son is crazy about PJ Masks. PJ Masks is a popular cartoon series featuring superhero kids— Catboy, Owlette and Gekko—who fight crime at nighttime in their pajamas!
I did loads of DIY activities and props likes PJ MASK Wrist bands, Superhero themed customized Badges, Masks and loads more which was super fun for all. This PJ MASK Theme Birthday Party Decoration and Backdrop is super economical and will not cost you a fortune!
Things you require for Backdrop:
Dollar Tree plastic table cloth
Big black trash bags
Backdrop frame
This DIY Party decor/Backdrop can be created for any occasion using different color combination like black and yellow for graduation, pink for girls birthdays etc.
Below is the instruction video on how to make it.
Set The Scene
Set the scene for a PJ Masks party by creating this stunning DIY BACKDROP. This super backdrop which is 7ft by 6ft literally costed me just $3. I used the PJ Mask colors (Red, Green, Blue) plastic table covers from dollar tree.
This PJ MASK DIY Backdrop goes well for indoor as well as outdoor birthday celebration.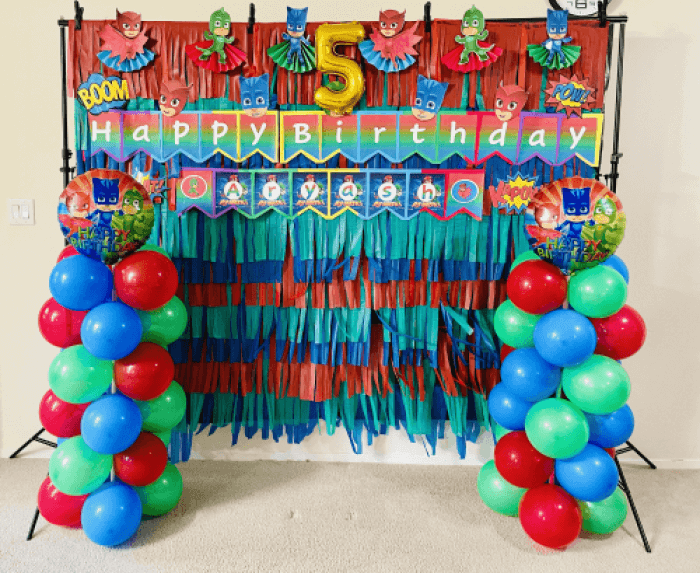 Let's Learn to make this Super Amazing Backdrop just for $3
Open the covers lengthwise(open folds upwards) and start cutting into strips of 1 inch each leaving the top edge. When you unfold it, you will get long frilly strips as shown in the backdrop. For the base of the backdrop I used Black Big Trash bags( cut them open). Start sticking the frills in any sequence of colors you wish. You can checkout the making video below: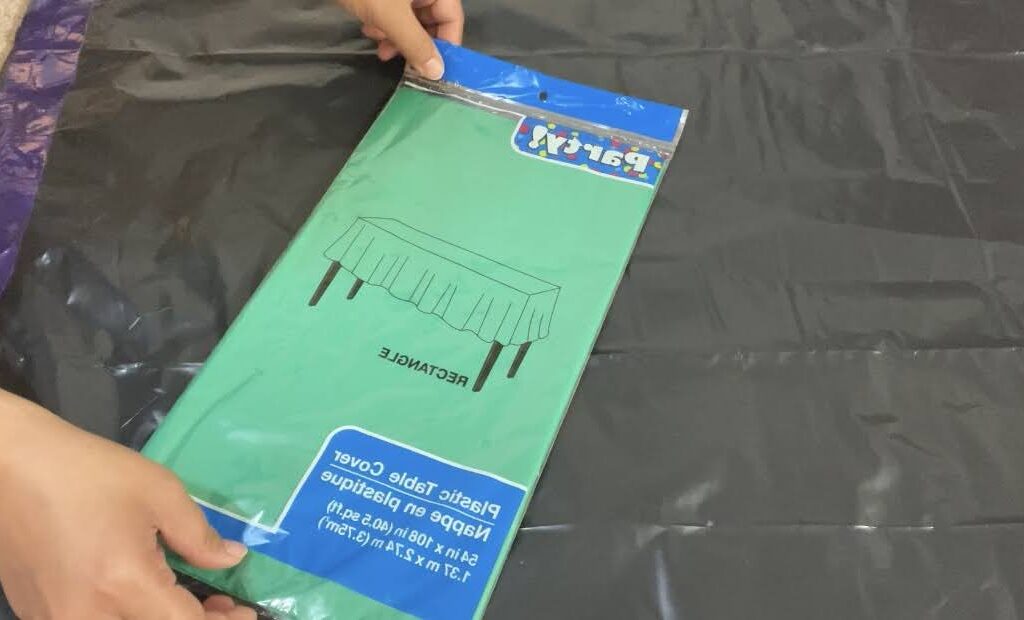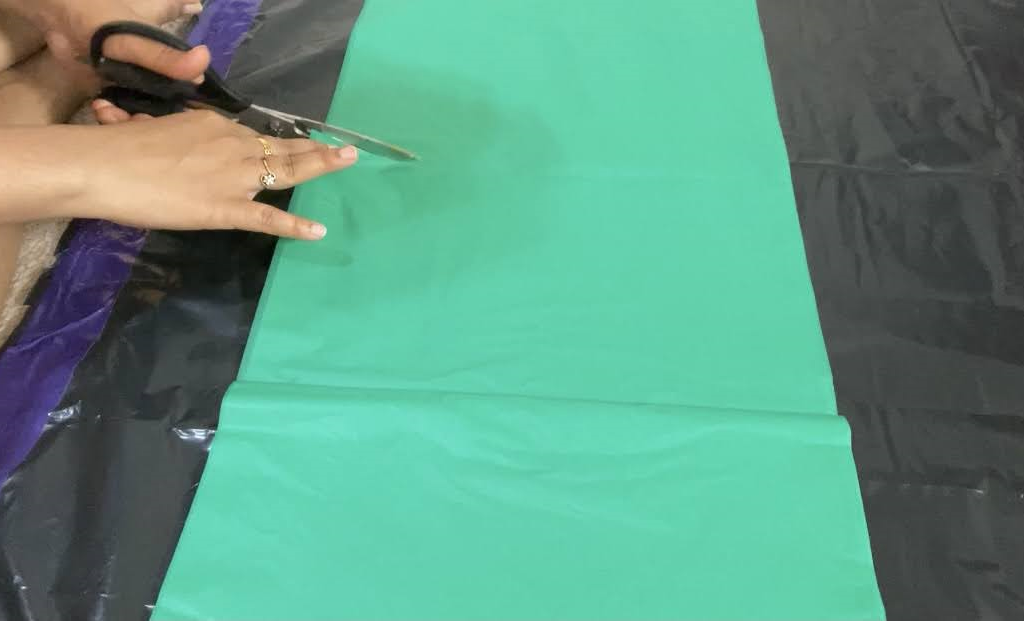 Dollar Tree Plastic Table cover DIY Backdrop : STEP 2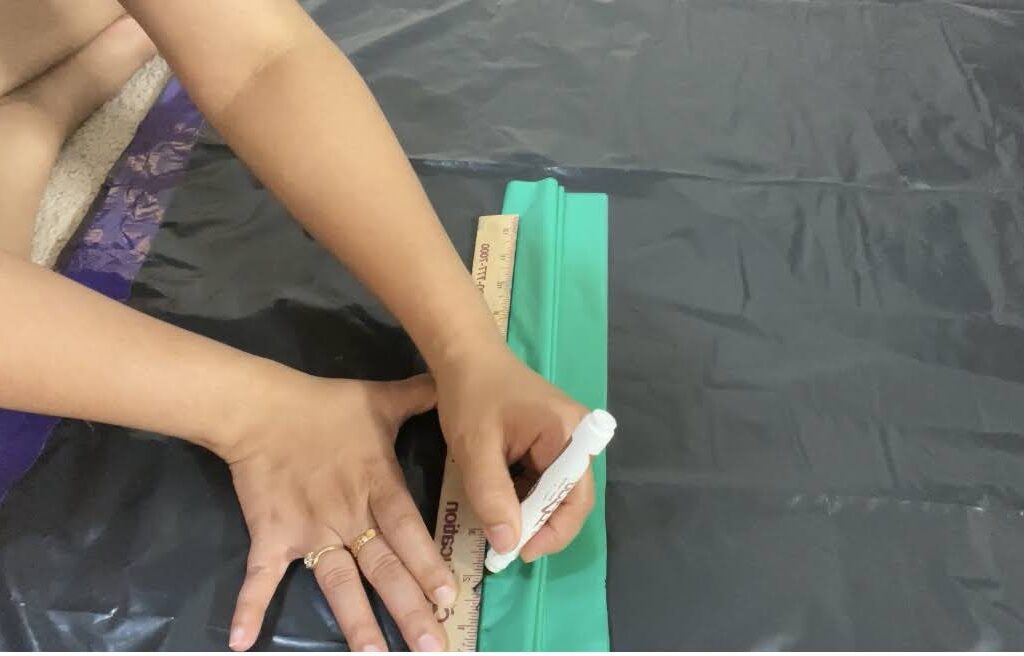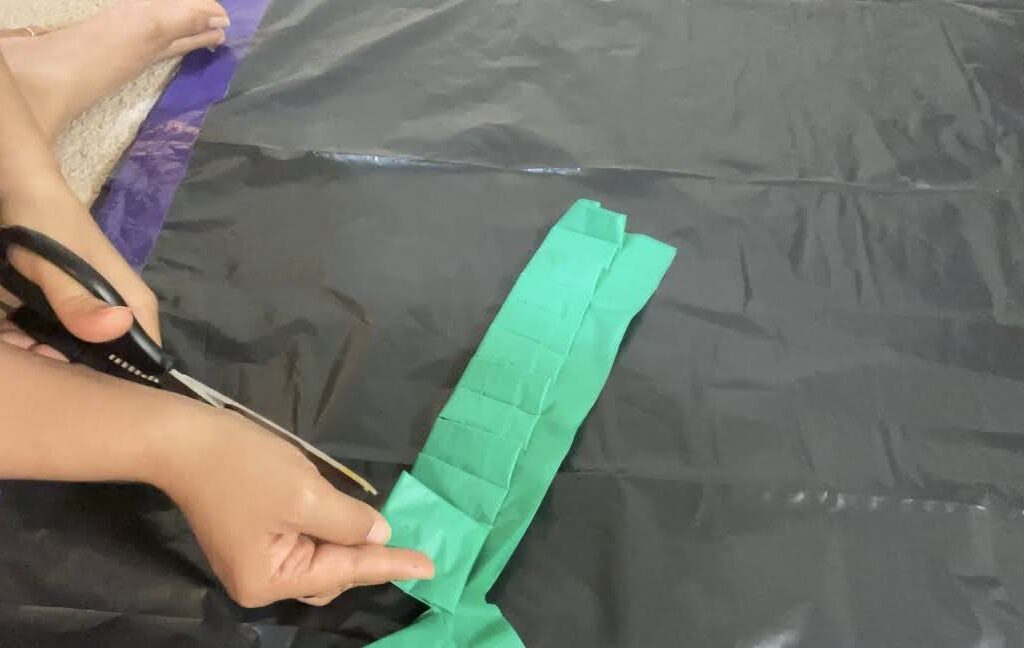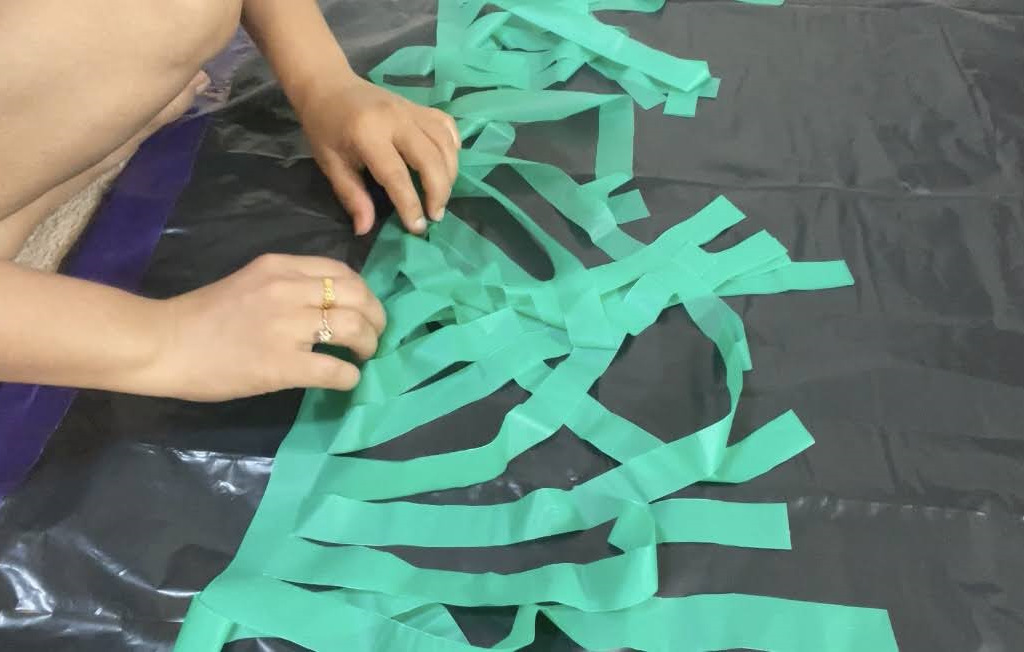 The backdrop stand used is:-
Foil Balloons used are:-
Colored balloons used are:-
I also created loads of DIY Party favors for kids to takeaway. It includes, PJ MASK Wrist bands, Superhero themed customized Badges, Masks and loads more.