Nature Spray Prints Fine Motor Skills for Spring and Summer is a great fine motor activity for preschool and kindergarten. Using Spray bottle is an amazing way to exercise those tiny little fingers. It is a perfect outdoor activity for spring and summer time. My kids absolutely love to go on nature hunt and explore different kinds of leaves and flowers.

This outdoor Spray bottle nature prints for spring and summer is super fun and easy art activity for preschoolers and kindergartners. Also check out these fun Summer art & Craft projects for kids.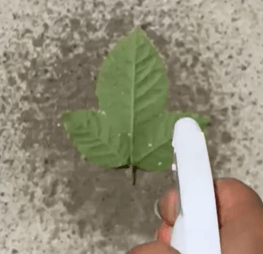 Spray bottle are super fun to play with. Kids can explore their creativity in many different ways along with practicing fine motor skills. Spring outdoor crafts and activities are a great way to explore the surroundings.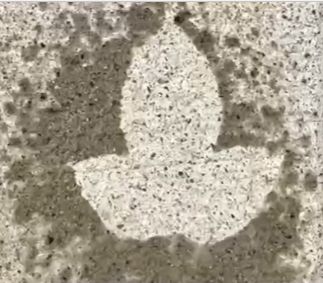 Be sure to check out my 20 Super Fun Process Art For Kids which is a great way to explore and promote creativity in kids.
Let's begin on how to create this hands-on outdoor activity for spring and summer art project with kids.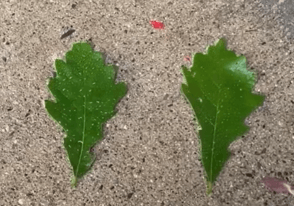 Materials Required to set up
Spray bottle
Water
Leaves, flowers, sticks, stones
Step by Step Directions
Go on a nature hunt
Collect different shapes and sizes of leaves, sticks, flowers
Fill a spray bottle with water
Place the collected objects on the ground
Start spraying water on the objects
As they remove the objects they can see the prints on the ground
`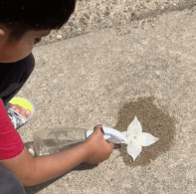 I am sure that kids will love this sun craft as it can make a great hands-on summer art project. Also do check out my Fall art project, Summer art project, 4th of July , Spring Art projects for preschoolers and kindergartens which are super simple and easy.