Yay!!! Christmas is around the corner! It's just the time for kids to write their letters to Santa! Writing letter to Santa is a perfect writing activity for kids of all ages especially for preschoolers and kindergartners. I have made these two Free Printable Letter to Santa Templates which are super easy and simple to understand. Do check out these Easy and Fun Winter Crafts for Preschoolers!
Looking for more 25+Christmas Art and Craft activities? Check out my blog. I love the month of December as it has a special festive feeling. Christmas is the time of the year my students awaits as we have a blast at our Christmas party with these super thrilling Christmas Games!!!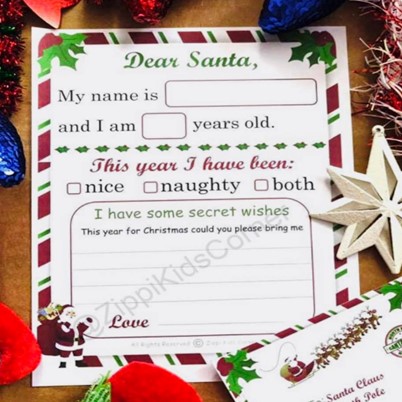 It's time for good little kids to write their letters to Santa (they're all good little children this time of year, right?). These Free Printable letters to Santa will make the job easier. Just print and let your little ones fill them out with Christmas wishes before mailing them off to the North Pole. This is a fun template to use in your classroom or as a take-home project.
This packet contains:
2 Letter to Santa Template
2 Envelope Template
You can also download Letter To Santa- Free Templates from my TPT store.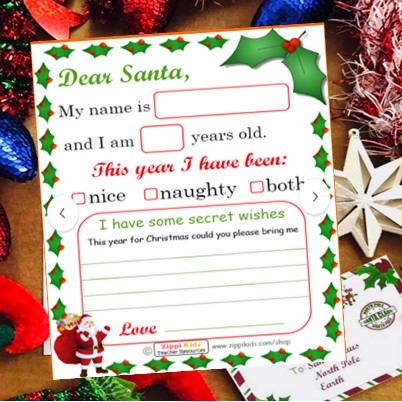 Christmas themed Name Crafts are too cute to be missed! Also do not miss my Ginger breadman Literacy and Math Centers. Students will practice early math and literacy skills like number matching, sight word recognition, letter and sound matching, and so much more! Keep reading to check out each individual activity or grab all of them in a bundle Christmas Literacy and Math Centers for Preschool, pre-k and Kindergarten.
As December begins I get students to make these super cute Christmas Name Hats which is a great craft for name recognition and fine motor skills. December is also the month to teach kids about Holidays around the world!
Do not miss to grab these Winter FREEBIES from my Website:

Your kids will love this amazing experience and will definitely try to be good throughout the year! These letter to Santa every year become an awesome keepsake to look back on when kids are older.