It's Christmas time so that means your students have sugar plums dancing in their heads! Well, maybe not sugar plums, but I can bet they are not as focused on schoolwork anymore…So, I have created a variety of Christmas-themed literacy and math center activities. These Christmas themed Name Crafts are too cute to be missed! Also do not miss my Ginger breadman Literacy and Math Centers. Students will practice early math and literacy skills like number matching, sight word recognition, letter and sound matching, and so much more! Keep reading to check out each individual activity or grab all of them in a bundle HERE.
Looking for Christmas Art and Craft activities? Check out my blog. I love the month of December as it has a special festive feeling. Christmas is the time of the year my students awaits as we have a blast at our Christmas party with these super thrilling Christmas Bingo, Santa Says ,Would you rather and much more!!!
As December begins I get students to make these super cute Christmas Name Hats which is a great craft for name recognition and fine motor skills. December is also the month to teach kids about Holidays around the world!
Christmas Sight Word Mats are loaded with fun, hands-on Christmas-themed activities to help your students build early literacy concepts in a fun and engaging way! Use these engaging chimney and stocking-themed literacy activities to practice building the first 40 Dolch Sight words, 44 Fundations and first 100 sight words and students can use the letters to build the sight words. This activity is perfect for small groups, literacy centers, or morning bin activities!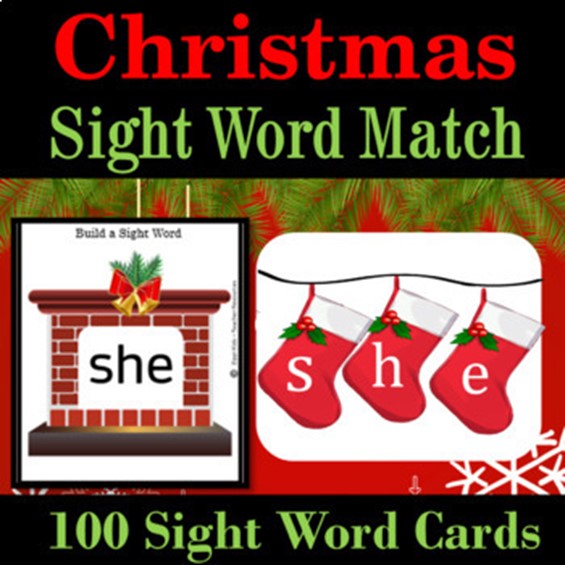 Christmas Beginning Sounds and Letter Matching activities are loaded with fun, hands-on activities that provide a variety of early phonemic awareness concepts to young learners! These Christmas task cards can be used to promote phonemic awareness along with fine motor skills by using a clothespin. The students need to add gifts to Santa by matching the letters and beginning sounds. Add these 130 task cards to your literacy centers to provide variety during this holiday season. Each set can be printed and laminated for use year after year.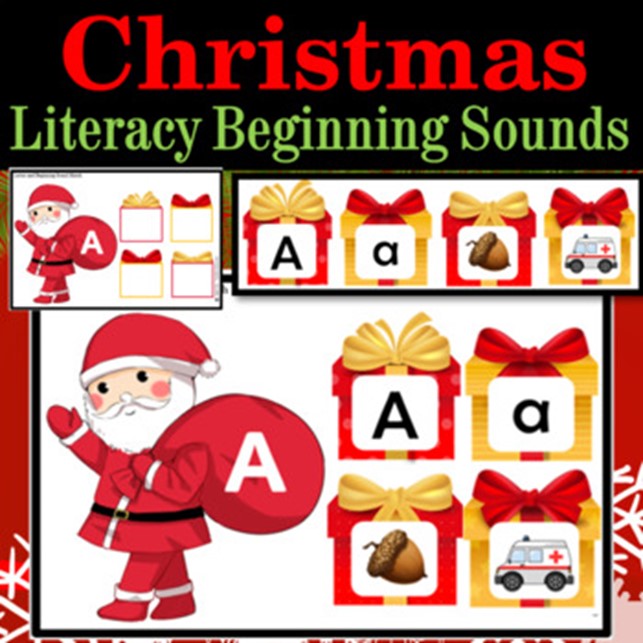 Our adorable Beginning Sound Christmas Match activities provide early literacy skill practice to young learners in pre-k through 2nd grade. Our chimney-themed beginning sounds cards can be used to promote phonemic awareness along with fine motor skills by using a clothespin. To use these adorable task cards, read our recommended strategies below:
Use a Marker to circle the matching lowercase letter.

Use a clothespin to mark the correct answer.

Use a pom-pom or any other small manipulative to cover the correct answer.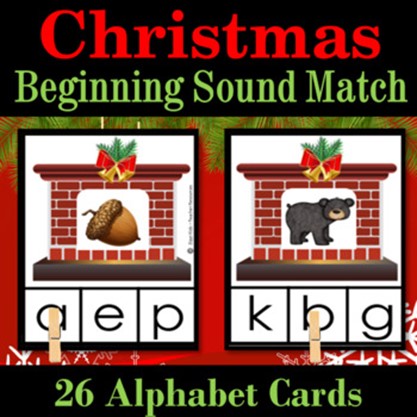 Christmas tree Letter Match Task Cards include uppercase and lowercase letter mats. Simply print, laminate for durability, and grab a clothespin or small manipulative to get started. These Christmas tree-themed task cards can be used in multiple ways to promote alphabet recognition of both uppercase and lowercase and also be used for letter match activities. Grab the full set of task cards today!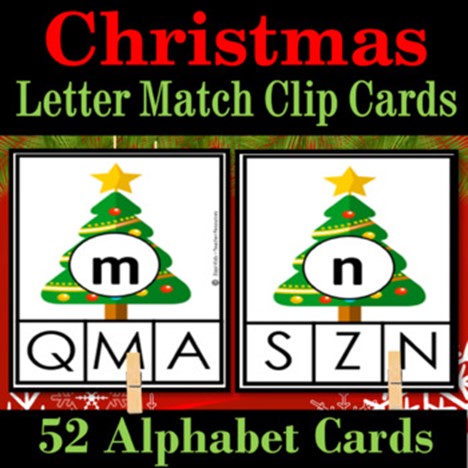 Our Christmas Letter Tracing task cards feature the most adorable reindeer along with uppercase and lowercase letter tracing and writing. These cards are loaded with fun, hands-on activities to help students with literacy concepts! This set includes 78 alphabet cards that can be used to promote alphabet recognition and formation of both uppercase and lowercase letters. Grab them today and use them in your literacy centers tomorrow! We suggest printing and laminating them for long term use.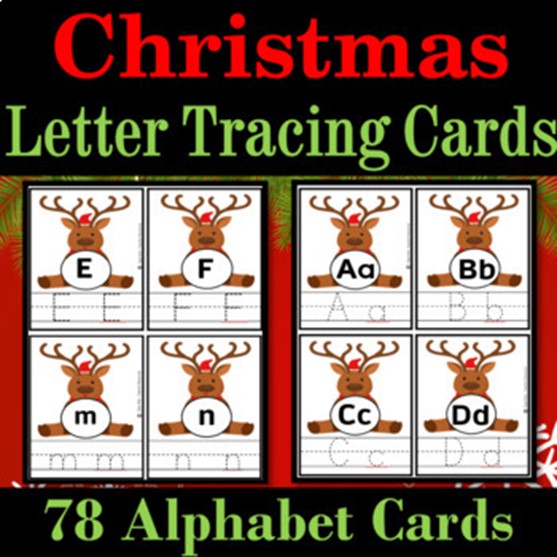 Your students will have a great time learning about emotions and feelings with these super cute reindeer feelings mats. Students can roll playdough or draw with dry erase markers to create different reindeer emotions/feelings. Print, laminate and use over and over again! Grab all twelve emotion cards for students to practice with the whole group, small group, or individually!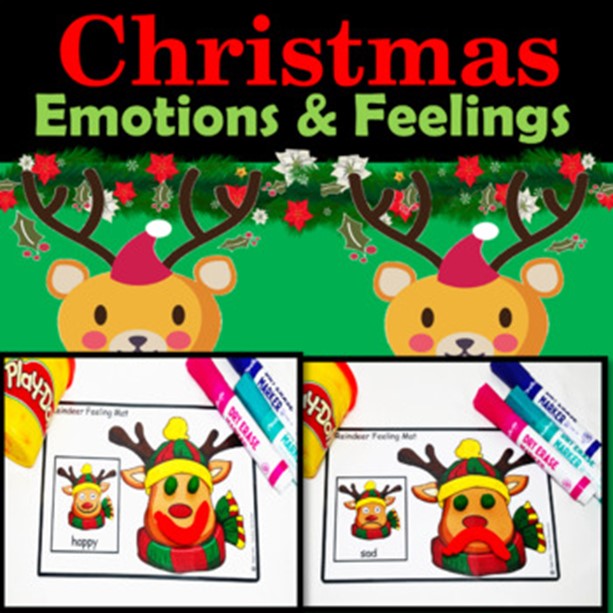 Christmas Light Pattern task cards are perfect for the month of December. Kids will have a great time learning about AB, ABB, AAB, and ABC patterns with super cute Light bulb mats. Print, laminate and use over and over again! This resource contains 18 task cards with a variety of patterns and even a blank mat to create your own! These Christmas themed activities are best used once printed and laminated. You can choose to implement these centers in an independent way or use them with small-groups.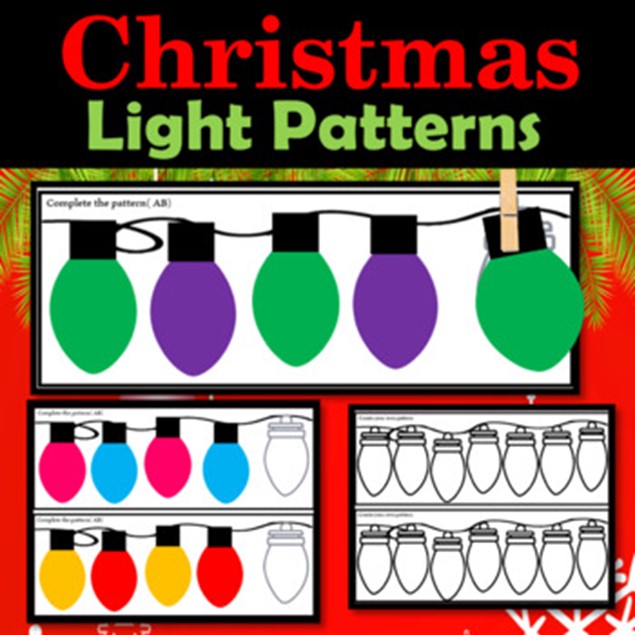 Christmas Number Mats and Number Tracing Cards 1 - 20 makes the perfect small group or individual holiday number practice center activity. Loaded with fun, hands-on fine motor activities to help your students build math and number skills. These Christmas themed activities are easy to implement into centers. Simply print and laminate for extra durability. Students will need playdough, dry erase markers, or small manipulatives to use along with these cards.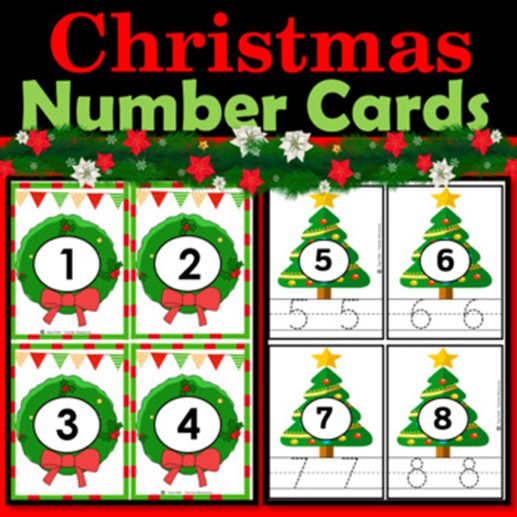 Christmas Shapes & Colors Task Cards include clip it cards are full of fun holiday activities for learners or all skill levels. This activity provides fine motor skill practice while students build early math skills too! Your students are sure to love the adorable holiday-themed shapes and colors in this activity!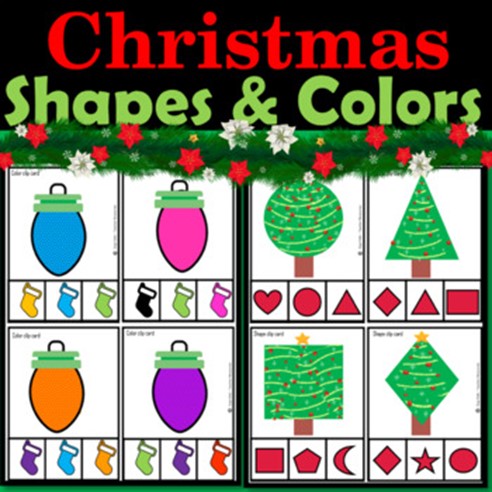 Check out these adorable Christmas Math Center Activities! These mats provide number sense activities through the use of tens frame playdough mats. These mats provide students with the correct formation of numbers, ten frames for numbers 0-20, as well as the ability to decorate the tree with small manipulatives or playdough.. This Math Center Play dough Mats is designed to offer an engaging and FUN way to explore making sense of numbers! The activities are each designed to maximize student engagement and offer a chance for students to practice the skill in a hands-on way.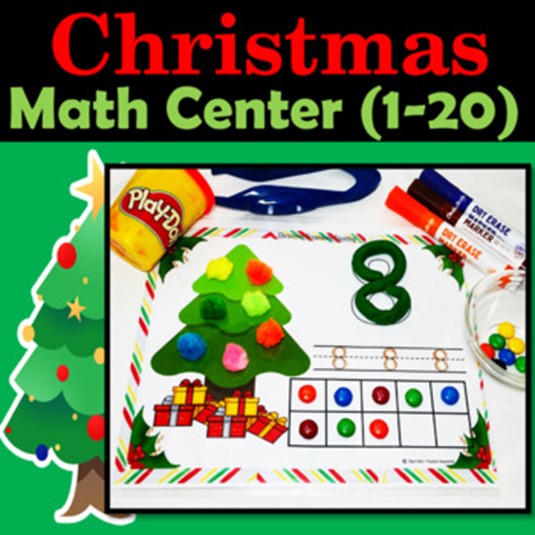 Our adorable Christmas Light Number Sense Activities provide students with fun, hands on activities to develop early math and fine motor skills. Promotes number awareness and number sense with these adorable light bulbs! All you need to do is print, laminate for extended use, and grab a clothespin or two to get your students going! The students will add bulbs to the mat to make matching sets. Christmas Lights Number Sense task cards include:
1 - 20 Number Christmas Light Cards
Ten Frame Counting Bulb
Tally Counting Bulb
Finger Counting Bulb
Number spelling Bulb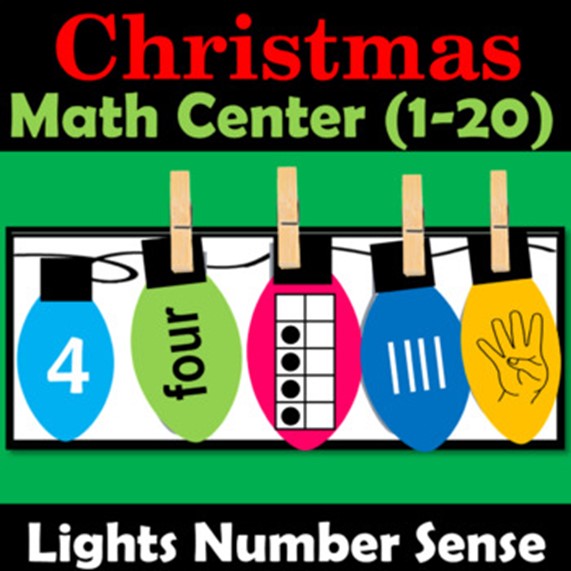 Our adorable Santa-themed uppercase and lowercase letter match task cards makes a great center activity that is loaded with fun, hands on activities! These task cards can be used with whole class lessons, small group practice, or for extra individual or partner practice. Designed for young learners in pre-k through second grade, this Christmas resource includes 72 task cards for early literacy practice.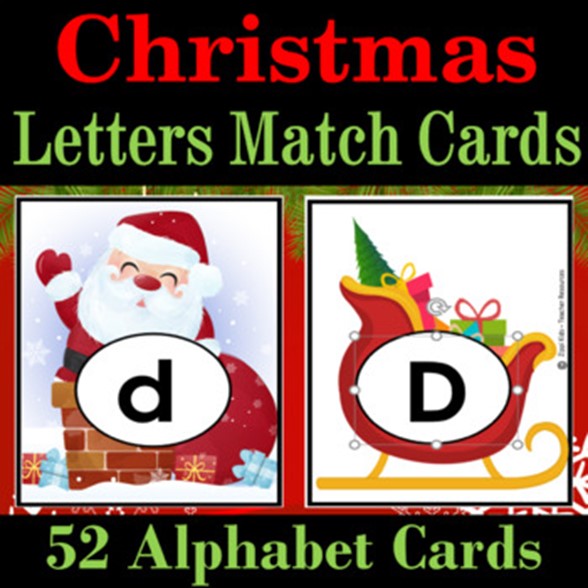 Looking for a letter from Santa Claus to your child? Christmas will be here before we know it! It's time for little boys and girls to write their letters to Santa (they're all good little children this time of year, right?). This Free Printable letters to Santa will make the job easier. Just print and let your little ones fill them out with Christmas wishes before mailing them off to the North Pole.