One of the first things my kids think about as soon as the summer arrives is popsicles! So I thought of this super, colorful popsicle fine motor craft. This popsicle craft for summer is super fun and easy art activity for preschoolers and kindergartners. Also check out these fun Summer art & Craft projects for kids.
During summer time kids can explore their creativity in many different ways. Summer outdoor crafts and activities are a great way to explore the surroundings and learn many new things.
Be sure to check out my 20 Super Fun Process Art For Kids which is a great way to explore and promote creativity in kids.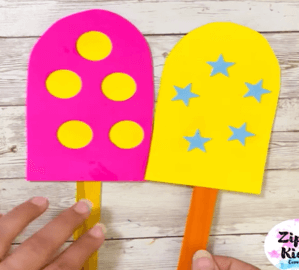 You can use these to colorful popsicle craft to decorate bulletin board, string them onto yarn for a colorful garland, or attach magnets to the back to brighten up the fridge! There's so many different ways to use this popsicle craft.
Let's begin on how to create this beautiful and colorful popsicle craft for summer project with kids.
Materials Required to set up
Multi colored Astro bright cardstock paper
Scissors
Popsicle stick
School glue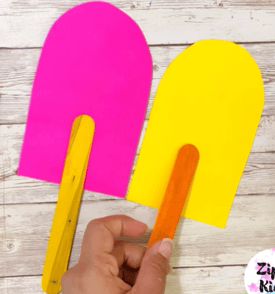 Step by Step Directions
Draw popsicle shape onto cardstock
Cut the popsicles of different colors
Cut multiple shapes like circle, star, heart, rhombus to decorate the popsicle
Turn over and stick the popsicle stick using white glue
That's it! Enjoy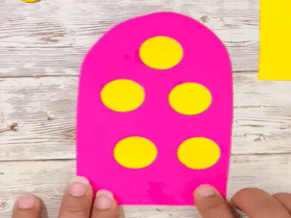 I am sure that kids will love this popsicle craft as it can make a great hands-on summer art project. Also do check out my Fall art project, Summer art project, 4th of July , Spring Art projects for preschoolers and kindergartens which are super simple and easy.