This spring caterpillar craft for kids involves two things kids love- painting with sponges and The Very Hungry Caterpillar! This caterpillar art activity for preschoolers and kindergarteners is a great sprint art project and would also be a great addition to any bug (caterpillar and butterfly) units for spring! This caterpillar sponge painting is as fun and easy art activity for preschoolers and kindergartners.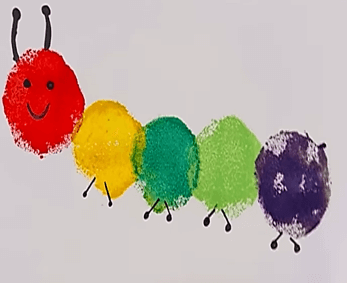 This caterpillar craft goes very well along with the book "The Very Hungry Caterpillar" which has always been a favorite book to read with my students.Also check out these fun Spring art & Craft projects for kids. Be sure to check out my 20 Super Fun Process Art For Kids which is a great way to explore and promote creativity in kids.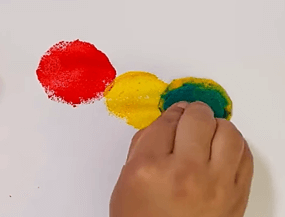 Let's begin on how to create this hands-on sponge caterpillar painting activity for spring and summer art project with kids. Do check out these super fun 10 Sidewalk Chalk activities for kids for summer.
Materials Required to set up
Cardstock paper
Sponges
Acrylic paints
Scissors
Black permanent marker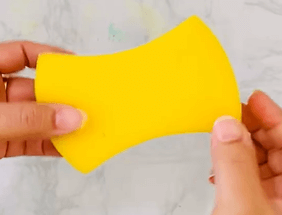 Step by Step Directions
Cut circles out of the sponges to use for painting.
Squeeze the paints onto aplate or other surface that's easily accessible to little hands. I used red, green, yellow, purple colors
Dip the circle-shaped sponges into the paint and stamp them onto your paper to create a caterpillar.
Use a black marker or crayon to draw legs and eyes
Let your caterpillar craft dry completely for display

Super easy and fun!
I am sure that kids will love this caterpillar craft as it can make a great hands-on spring art project. Also do check out my Fall art project, Summer art project, 4th of July , Spring Art projects for preschoolers and kindergartens which are super simple and easy.