There's nothing cuter than a craft your child makes with his or her handprint, and with Valentine's Day coming up, this Fingerprint Heart Valentine's Day Tree is sure to win hearts. Check out these cool 30+ Valentine's day Crafts for kids
It can be made into a piece of art on its own, or it can be changed to make a Valentine's Day card. This Valentine Fingerprint Tree Finger Art and Craft for preschool and kindergarten is just too cute to miss! This valentines day craft is super easy and fun to make with this Tree free template. It's a great fine motor activity for kids. This is a super fun, engaging, and easy winter crafts and activities for kids- toddlers, preschool, and kindergarten students.
Do not miss these cool Dental Week activities for your students. This blog contains winter craft and activity which promotes fine motor, sensory, art, and other early education skills in toddlers, preschoolers and kindergartners. Looking for 25+ Chinese New Year Crafts, check them out on my website!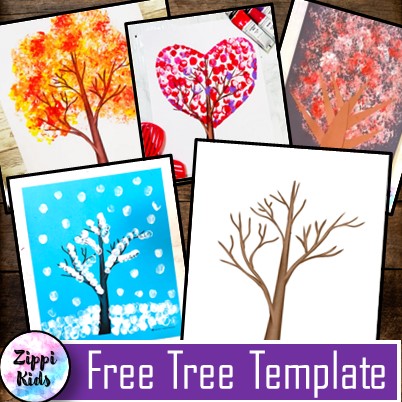 Looking for more 100 days of School activities for your students? Check out my blog. My kids love to do these winter name crafts during the month of January and February. Have you checked out my Mittens Math and Literacy centers yet?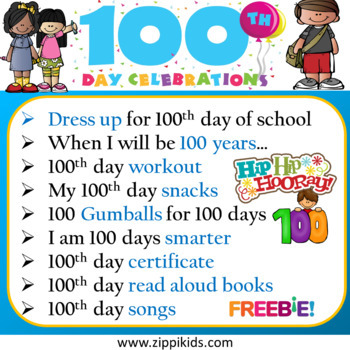 Check my blog to get this 100 days Freebie Here
Valentine fingerprint Tree Art
There are many ways you can go about this valentine fingerprint tree art project, and it's great valentine craft for all ages. It's super low prep and simple to do activity for kids. You can use fingers, Q-tip, bubble wrap, straw and many more to make this valentine tree art and craft project ! Add additional fine motor practice by using a clothespin and pom pom.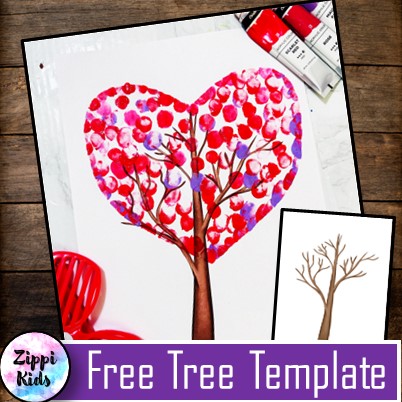 Download it from my Store or TPT
To recreate this project all you need is paper, red, pink and purple paint and my free printable tree template. Simply print the template, grab some acrylic paints. From another paper cutout a heart by folding the paper into two which nearly fits the tree from trunk up. Tape the heart cut out over the tree template using a paper or masking tape.
Dip your finger in paint and start to dab red, pink and purple paints on the branches to make it look like a tree full of hearts . Make sure you first start to dab your fingerprints on the edges of the heart cutout to make it the heart more crisp and clear! Make fingerprints on the ground and then make sporadic fingerprints all over the page. That's it!

Check out the video here: