Need an engaging fine motor activity to complete with your preschool, homeschool, or early elementary students this Valentine's Day? Check out this easy-to-complete activity! In this video, you will see a student complete a craft that uses only a paper plate, pom-poms, a shoelace (or yarn), and wide adhesive tape. Check out these cool 30+ Valentine's day Crafts for kids
Do not miss these cool Dental Week activities for your students. This blog contains valentine day craft and activity which promotes fine motor, sensory, art, and other early education skills in toddlers, preschoolers and kindergartners. Looking for 25+ Chinese New Year Crafts, check them out on my website!
Do check out this super cool digital 100 days of school freebie made just for you!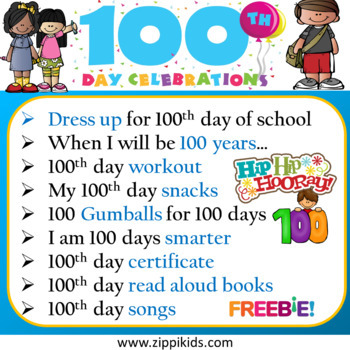 Download this Freebie Here
Looking for more 100 days of School activities for your students? Check out my blog. My kids love to do these winter name crafts during the month of January and February. Have you checked out my Mittens Math and Literacy centers yet?
My Heart Goes Pom-Pom for You Craft
This is a super easy and a great fine motor activity for kids for the month of February. Only majorly using paper plate and pom pom this valentines day craft is too cute for words!
Your preschoolers and Kindergarteners would love to practice their fine motor skills and make this cute pom pom heart for their loved ones!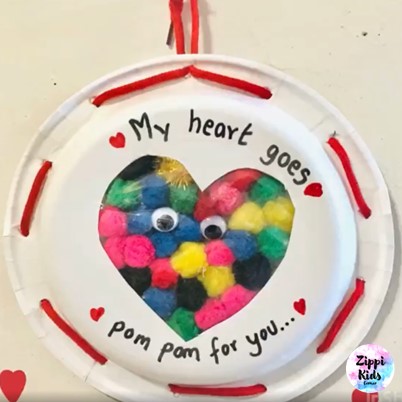 Supplied Needed:
So, grab the following items and prepare to amaze your preschoolers and kindergarteners in your life!
paper plate
pom poms
googly eyes
yarn
Clear Contact
How to paper plate and pom pom valentine craft:
To begin, punch holes in the paper plate around the outside rim. Then, cut out a heart shape in the middle of the plate. Add the wide adhesive or clear contact paper with sticky side up to the heart so that nothing "falls out." Add pom-poms to the paper plate and hold the pom-poms in using more of the wide adhesive tape. Add googly eyes to add to the cuteness! The final step is to string the shoelace or yarn through the holes around the outside.
Check out the video here: