Do your kids love sensory bins? I know mine do! Here's an easy Valentine's Day math graphing activity for preschool students! All you need to do to get started is create a sensory bin.. Check out these cool 30+ Valentine's day Crafts for kids
Do not miss these cool Dental Week activities for your students. This blog contains valentine day craft and activity which promotes fine motor, sensory, art, and other early education skills in toddlers, preschoolers and kindergartners. Looking for 25+ Chinese New Year Crafts, check them out on my website!
Do check out this super cool digital 100 days of school freebie made just for you!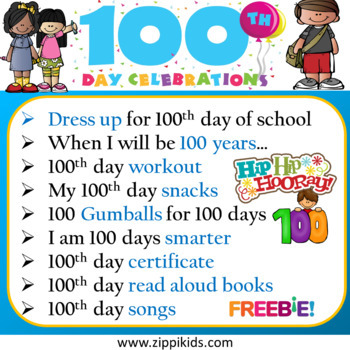 Download this Freebie Here
Looking for more 100 days of School activities for your students? Check out my blog. My kids love to do these winter name crafts during the month of January and February. Have you checked out my Mittens Math and Literacy centers yet?
Puffy Heart Sensory Art
for Valentines Day

Here's an adorable math sensory activity to use with your students on Valentine's Day! This candy hearts graphing activity promotes a variety of early math skills like graphing, color recognition, sorting, and so much more! So, grab this free printable graphing worksheet and a box of conversation candy hearts, and let's get started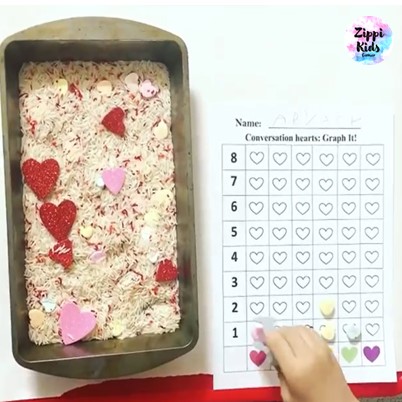 With Valentine's Day right around the corner, This free candy heart graphing printable makes an engaging math center and strengthens counting, sorting, and graphing skills all at once!
A quick review of graphing using candy conversation hearts.. perfect for the Valentine week. Students will sort candy, graph, and answer questions about most and least. A fun way to incorporate Common Core Math Standards!
Supplied Needed:
So, grab the following items and prepare to amaze your preschoolers and kindergarteners in your life!
Rice
Conversation candy hearts
Red glitter
Tweezers
Free Printable Candy heart Graphing
red pom poms
How to make Valentines Day Sensory Bin
To do this, grab a pan or bowl and add some rice, sprinkles or glitter, and (felt or construction paper) hearts in different colors. Then, add in a box (or two) of conversational candy hearts
Print our FREE Conversation Hearts: Graph It! Page and then let students get started searing the sensory bin for conversation candy hearts. Students can practice and improve upon fine motor skills by using their fingers or a tweezer to find the hearts. For each heart that is found, students can document it by adding it to the graph. Your students will LOVE this activity and you will love the early math and fine motor skills that your students will be improving!
Check out the video here: