This is a super fun Valentine day STEM activity for kids. You can add letters, numbers or shapes to the paper hearts for review. As the heart blooms the and reveal the sight words, kids together shout it out! A great small group valentine activity. Check out these cool 30+ Valentine's day Crafts for kids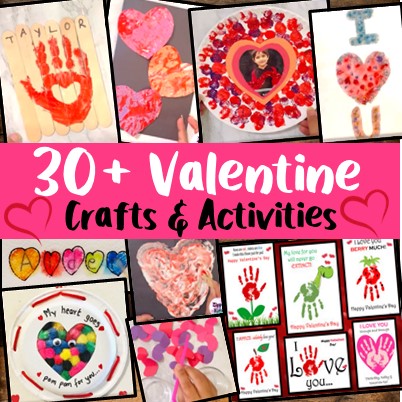 For Valentine's Day, I did this super easy blooming paper hearts science experiment with my preschoolers, and they were blown away. I couldn't wait to tell you about this one because it's so magical... well, it's actually science. This easy valentine STEM activity was loved by my students and I hope it will help you do the same for your kids.
Do not miss these cool Dental Week activities for your students. This blog contains valentine day craft and activity which promotes fine motor, sensory, art, and other early education skills in toddlers, preschoolers and kindergartners. Looking for 25+ Chinese New Year Crafts, check them out on my website!
Do check out this super cool digital 100 days of school freebie made just for you!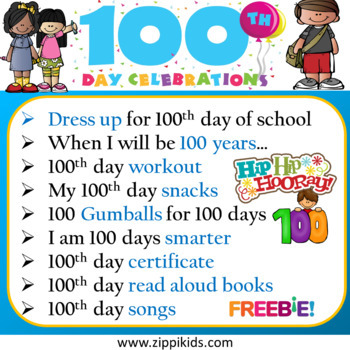 Download this 100 days Freebie Here
Looking for more 100 days of School activities for your students? Check out my blog. My kids love to do these winter name crafts during the month of January and February. Have you checked out my Mittens Math and Literacy centers yet?
Blooming Paper Hearts Preschool Valentines Day STEM Activity

This very simple baking soda and vinegar science experiment always amazes kids, this Valentine day heart shaped balloon blow up is an excellent STEM activity for kids to do in the month of February . This valentine activity is a great review activity as well. You can review numbers, alphabets, sight words, names or maybe just let the hearts blank!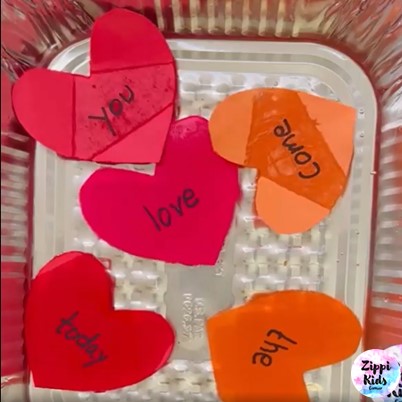 Supplied Needed:
So, grab the following items and prepare to this cutest valentines day craft with your preschoolers and kindergarteners.
construction paper
scissors
sharpie marker
a shallow pan of water (we used a baking tray)
How to make Blooming Paper Hearts
It's super easy to make this amaze kids with this valentine science experiment STEM activity for preschool and kindergarten kids:
Cut a bunch of hearts out of construction paper. I used red, pink, and orange paper.
Next, fold the hearts like so: Pointy end up, Left and right wings down over the folded pointy end
Once the hearts have been folded, you're ready for the magic, I mean, SCIENCE part.
Now using a sharpie write names, letters, numbers or Sight words for review.
Fill the pan with an inch of water
Ask students to put the folded heart in water turn by turn
The hearts as they touch water starts to bloom, it's beautiful to see!
The kid read out the review letter/word on his/her heart
It's too much fun!
Check out the video here: