This super easy kitchen-towel-blotting-fall-leaf-art is a great science lesson for preschool and kindergarten! This kitchen towel blotting fall leaf art also includes some STEM because there is a reaction between the paper towel and the paint.
Build on this project by explaining why these things happen and other ways they can try to mix science and art! Use predictions and hypotheses for an exciting science lesson. Teaching kids how to use materials that many already have in their homes will help them build up the creative centers in their brains
Leaves craft, Pumpkin crafts and Fall Tree crafts are the flavor of the season. If you are a teacher or parent of a toddler, preschooler or kindergartner looking for easy and fun art and craft ideas you have landed on the right page! This Fall Leaf Necklace Craft for kids is just the perfect art project for fall.
Free Fall Leaves Template is something you would definitely love to check out! Teachers grab your lesson planners and fill up each day with 25+ of the best fall crafts for your preschool and kindergarten-age kids!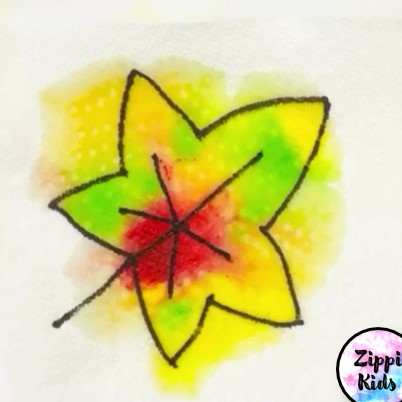 We have seen the many options available for fall craft projects with real leaves but what if you're in the middle of some rainy days or you're not in an area with a lot of leaves laying on the ground? Thankfully we have a great printable leaf template available so you and your kids can still enjoy great fall crafts without ever needing to step outside!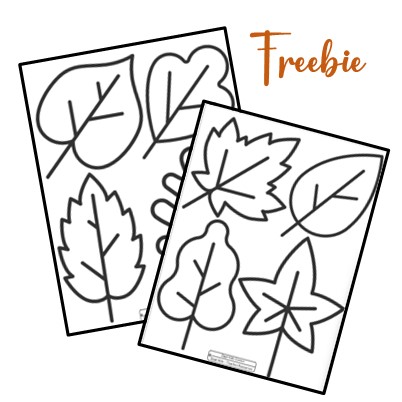 Check out my TPT Store for more fun fall resources. These fall leaves crafts can be easily executed using these free fall leaves template.
Supplies Required:
Leaf cut-out
Paper towel
Sharpie
Paint
Pipette
Kitchen Towel Blotting Fall Leaf Art- How to:
Place your leaf cut-out underneath a paper towel on a flat surface. Draw the outline of the leaf onto the paper towel using a black sharpie marker, and be sure to include the lines inside of the leaf as well.
Use your pipette to drip small amounts of paint on top of the paper towel, again the more variety of colors you use the better the end result. With the paint bleeding through the paper towel it gives a neat fall coloring and is a nice, clean fall craft project to complete with your classroom students!
Check out the detailed video of Kitchen Towel Blotting Fall Leaf Art for kids: