Leaves craft, Pumpkin crafts and Fall Tree crafts are the flavor of the season. If you are a teacher or parent of a toddler, preschooler or kindergartner looking for easy and fun art and craft ideas you have landed on the right page! This Fall Wreath craft Using fall Leaves for preschoolers is just the perfect craft project for fall.
Free Fall Leaves Template is something you would definitely love to check out! Teachers grab your lesson planners and fill up each day with 25+ of the best fall crafts for your preschool and kindergarten-age kids!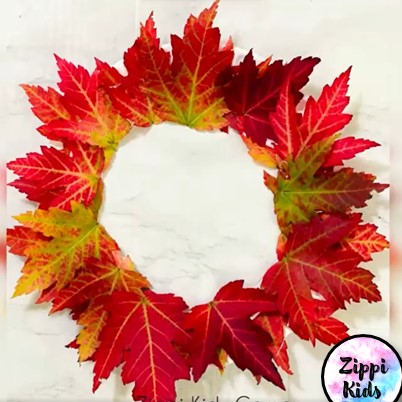 The paper plate wreath is a staple in many preschool and kindergarten classrooms and we absolutely love this one! This beautiful craft allows students to use their creative energy while building something totally fresh for the season. They can choose if they want to use leaves in one color scheme, use a variety, mix it up, or even introduce color blending and patterns. Imagine a wreath that goes from yellow, to orange, to red, to brown… ah! So pretty! The best part about this craft is that it gives you all the opportunity to get outside and truly enjoy the new season.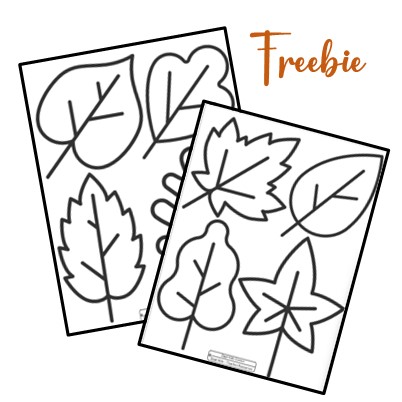 Check out my TPT Store for more fun fall resources. These fall leaves crafts can be easily executed using these free fall leaves template.
Supplies Required:
Paper Plate
Scissors
Leaves
Liquid Glue

Fall Wreath Using Leaves-How to:
Starting at the very center of the plate make a hole and cut out the entire middle of the plate leaving only the ridged circle edge of your plate. Take your glue and squiggle it all around the circle edge that remains. Begin placing your fall leaves onto the glue and around the entire circle. Once you have the first layer completed you can add another line of glue on top of those colored leaves to add a second and even third layer of leaves for depth and color. Let kids use their creative sides as they decide if they want to lay their leaves in the same direction or mix and match in different ways. Really let their creativity shine in this one!
This fall art is would make a great small group and early finisher activities. They would also be the perfect opportunity to bring in some older kids and have them help with the small groups by making sure supplies are ready and used properly.