Valentines Day - I Love You to Pieces (free template) is one of my a favorite Valentines day craft for my preschoolers. A perfect fine motor craft for the month of February! The tradition of making Valentine's Day crafts dates back a long time. Check out these cool 30+ Valentine's day Crafts for kids
Children of all ages can complete this easy Valentine's Day craft. I really appreciate how easy this craft is to make and that most kids can try it out on their own. I've seen this I love you to pieces valentines day craft done in many ways- with paper that has been cut into pieces using scissors or ripping the paper into pieces. Both are great fine motor activity for young ones.
Do not miss these cool Dental Week activities for your students. This blog contains valentine day craft and activity which promotes fine motor, sensory, art, and other early education skills in toddlers, preschoolers and kindergartners. Looking for 25+ Chinese New Year Crafts, check them out on my website!
Do check out this super cool digital 100 days of school freebie made just for you!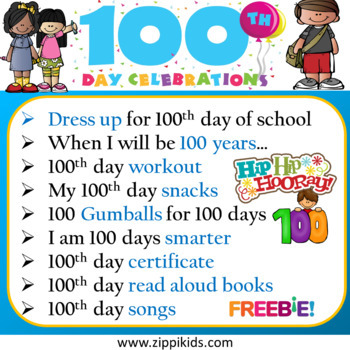 Download this 100 days Freebie Here
Looking for more 100 days of School activities for your students? Check out my blog. My kids love to do these winter name crafts during the month of January and February. Have you checked out my Mittens Math and Literacy centers yet?
I love you to pieces- Free Printable Template

Making a special gift for a loved one, whether it be a mother on Valentines day, Mother's Day, a father on Father's Day, or a grandparent, can frequently be challenging for young children. However, this lovely I love you to pieces printable gift is perfect for young children to make as a valentines craft and to give as a homemade gift.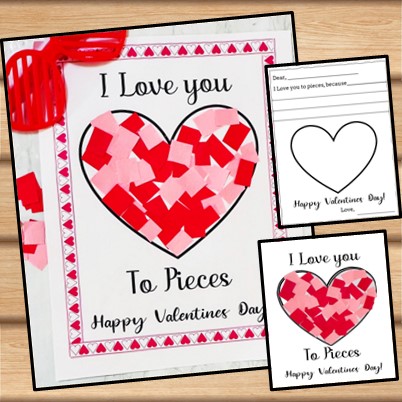 I have included 3 versions of I love you to pieces Valentine day craft, First is a heart template with Border, Second is without a border and third is a Writing craft which says " I love yo to pieces because...". It's a great writing prompt and a Valentine activity for kindergarten and up!
Supplied Needed:
So, grab the following items and prepare to this cutest valentines day craft with your preschoolers and kindergarteners.
Printable Template (link at the end of the blog)
Red and pink construction paper
Glue - I always prefer a glue stick as it's easier for little hands to use.
Scissors
How to make I Love You to Pieces Valentines Craft
It's super easy to make this I love you to pieces valentines day craft for preschool and kindergarten kids:
Print the I love you to pieces template
Grab red and pink construction paper
Using scissors cut long strips and the divide them into multiple pieces depending on the size of pieces your students are comfortable gluing
Using a glue stick stick the pieces one by one inside the heart borderline
For more details instructions pls check the below video
You can download the template from my website or TPT
Check out the video here: