A simple Valentine's handprint popsicle puzzle name craft activity that helps your preschool and kindergarten students recognize and spell their names while having fun in a creative way is what you will find within this easy Valentine's Day craft for preschool.. Check out these cool 30+ Valentine's day Crafts for kids
Do not miss these cool Dental Week activities for your students. This blog contains valentine day craft and activity which promotes fine motor, sensory, art, and other early education skills in toddlers, preschoolers and kindergartners. Looking for 25+ Chinese New Year Crafts, check them out on my website!
Do check out this super cool digital 100 days of school freebie made just for you!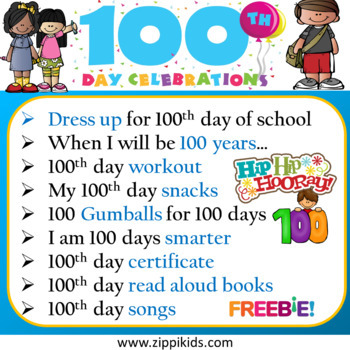 Download this Freebie Here
Handprint popsicle stick puzzle craft can be made into a piece of art on its own, or it can be changed to make a Valentine's Day card. This handprint popsicle sticks name puzzle is a great keepsake to be sent home to parents! This valentines day craft is a great fine motor and sensory activity for kids. This is a super fun, engaging, and easy winter crafts and activities for kids- toddlers, preschool, and kindergarten students.
Looking for more 100 days of School activities for your students? Check out my blog. My kids love to do these winter name crafts during the month of January and February. Have you checked out my Mittens Math and Literacy centers yet?
Valentine Handprint Name Puzzle
This handprint popsicle stick puzzle will promote name and letter recognition, problem-solving skills, and so much more. With extremely simple steps and only five materials needed, anyone can do this! You will need large popsicle sticks, tape, construction paper, paint, and markers to complete this craft!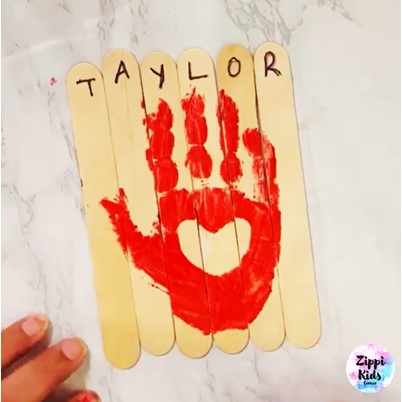 How to make Handprint Popsicle Stick craft
Tape sticks together across the top and bottom (the number of sticks depends on how many letters are in your child's name - one stick per letter of name) to form a "page."
Start by writing your child's name across the top or bottom of the sticks. Be sure there is only one letter per stick.
Begin painting your student's hand. Choose a red or pink color for Valentine's Day. Then add a small construction paper heart in the middle of your child's palm so that there will be a heart shape on the puzzle.
Once the puzzle design is complete and dry, pull off the tape and mix up the sticks so your students can assemble a LOVELY puzzle that includes their names!
Check out the video here: