Create this super fun and easy Playdough snowman using just simple classroom materials. A great fine motor activity for winter. This is a super fun, engaging, and easy winter crafts and activities for kids- toddlers, preschool, and kindergarten students. This crafts goes very well with Snowman Math and Literacy Centers. This blog contains winter activity which promotes fine motor, sensory, counting, art, and other early education skills in toddlers, preschoolers and kindergartners. Do not miss to check out my 30+ Winter crafts for preschool!
Looking for more 25+Christmas Art and Craft activities? Check out my blog. My kids love to do these winter name crafts during the month of January and February. Have you checked out my Mittens Math and Literacy centers yet?
Playdough Snowman
Playdough, googly eyes, cut-up straws or pipe cleaners, and a construction paper carrot are all you need to create an adorable playdough snowman! .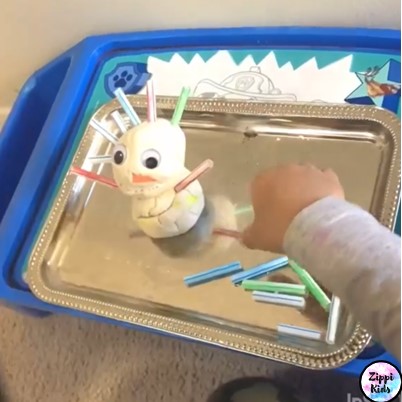 Students start this activity by rolling out two or three sphere shapes. Stack the spheres on top of each other to create a blank snowman. Add googly eyes, straws for arms (and/or hair), and a carrot nose. This adorable playdough snowman makes the perfect fine motor winter arts and crafts activity for kids