Use these Fun Christmas Writing Prompts & December Writing Crafts to celebrate holidays with your class and family. Here are six adorable December writing crafts to use with your kindergarten students this holiday season! These kindergarten writing crafts are the perfect way to celebrate the festive season. Best of all, they are no-prep and students will get to show off their creative side with these engaging writing prompts!
Of course you write letters to Santa or about your Christmas wish list, but I adore writing exercises that get young kids to smile and reflect a little.
I prefer to use fun holidays or themes to practice the various writing genres, such as how-to writing, opinion writing, etc., as you may have read in my November Writing Crafts post. You can write on how to wrap a gift or how to decorate a Christmas tree for some entertaining HOW TO writing. Since they're skills youngsters already possess, writing should come effortlessly to them, allowing you to assist them in concentrating on the writing's structure (first, next, last, etc.)
Get this Christmas Writing Prompts Bundle for my store or TPT Store :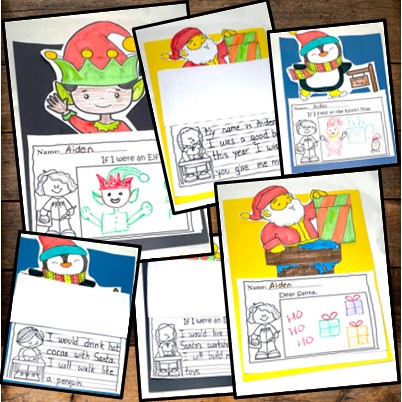 This adorable resource provides students will fine motor coloring, cutting, and writing practice and it also promotes creative writing skills. Students can design and write about three different Christmas prompts including how to decorate a Christmas tree, if I were a Christmas tree, and Under the Christmas tree I wish to find…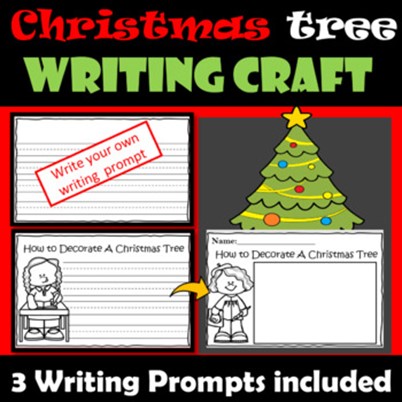 This activity is perfect for your holiday bulletin boards or classroom décor. Simply print the coloring and writing pages, and students will design/color and cut them out. Finally, students can paste the craft together and write about the prompt(s). The end result will be a cute craft that students are going to LOVE seeing on display!
Looking for more 25+Christmas Art and Craft activities? Check out my blog. I love the month of December as it has a special festive feeling. Christmas is the time of the year my students awaits as we have a blast at our Christmas party with these super thrilling Christmas Bingo, Santa Says ,Would you rather and more Christmas Games!!!

Our Christmas elf writing crafts provides students with three different prompts to write, color, draw, design, create, and practice their fine motor skills. Students' crafts make a great bulletin board display for the month of December. Use in any grade preschool through grade 3 to encourage students to write during the hustle and bustle of the holiday season!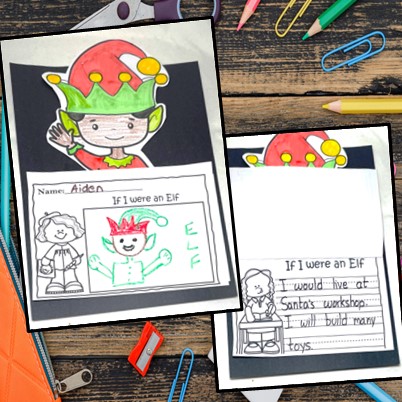 This resource is no-prep and sure to engage students in writing prompts about a variety of elf topics including:

If I were an Elf….

How to catch an Elf…
My Christmas Elf adventure…
Celebrate the joy and fun of the holiday season with your students when you incorporate this engaging Gingerbread Writing Craft. Students will practice fine motor skills, writing, and creativity when using this resource. Designed for students in preschool through third grade, this resource is super fun when learning can be tough during the month of December in your early elementary classroom!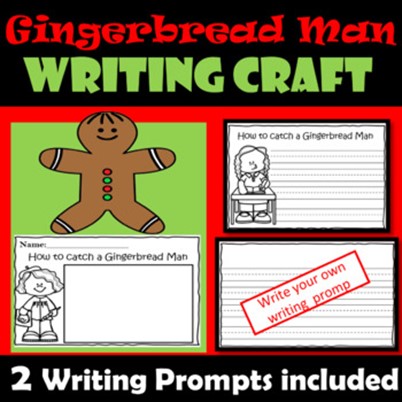 Students will write a creative story about:
How to catch a gingerbread man…

If I met a gingerbread man I would…
Then students will design a cute gingerbread man or color one of the pre-made designs to add an element of art and design to this project. Check it out this holiday season!
I have includes more writing prompt ideas in the instructions. These kindergarten and preschool writing crafts are super easy to make and involves loads of skills building activities for students. All you need to do is print and students do the rest:
Coloring
Drawing
Cutting
Gluing
Writing
Looking for a fun and engaging no-prep holiday activity that your students are going to be begging to work on? Here it is! This North Pole penguin writing craft is the perfect way to celebrate the holiday season while also improving creative writing and fine motor skills. This activity works well with students in preschool through third grade and homeschool settings.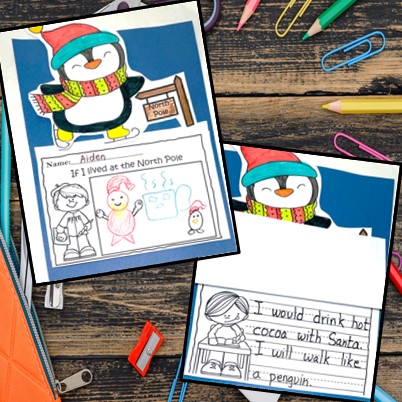 Simply print, have students write, then create/color, cut, and assemble this adorable craft. Students will have a blast using their imaginations to write about the different writing prompts about the North Pole. Incorporate them today and get your students writing as soon as tomorrow!
Christmas themed Name Crafts are too cute to be missed! Also do not miss my Ginger breadman Literacy and Math Centers. Students will practice early math and literacy skills like number matching, sight word recognition, letter and sound matching, and so much more! Keep reading to check out each individual activity or grab all of them in a bundle Christmas Literacy and Math Centers for Preschool, pre-k and Kindergarten.

Rudolph is an iconic Christmas character that your students are sure to know and love! How about incorporating this adorable figure into your holiday writing lessons? Students in preschool through grade 3 and homeschool settings are sure to be engaged in writing, coloring, cutting, and gluing with this fun craftivity. Check out the writing prompts about reindeer and get your students writing creatively in a jiffy!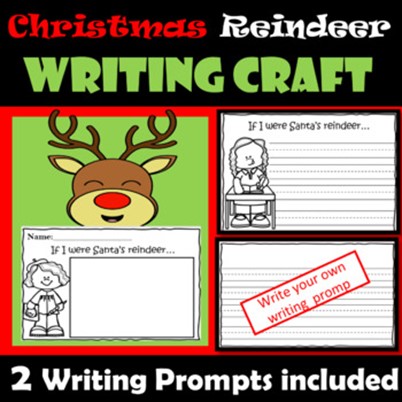 Who's about to make an appearance in your next writing lesson? Well, the big man himself…Santa! Your students are going to go nuts over our adorable Santa writing craft activity. With four different writing prompts, your students will be engaged in the creative writing process for sure! They may even ask you to write MORE than what is asked of them! This writing craft incorporates creative writing, cutting and gluing, art and design, and fine motor skill practice in a fun and engaging way for young learners.