A super fun 100 days of school FREE PRINTABLE fine motor activity which can be used in many ways. I am very sure that your kids would love snipping and cutting out those 100 cubes to make 100 days of school so much fun along with practicing their fine motor skills,
Why celebrate 100 days of school?
Schools might choose to have a party on the 100th day of school for a number of reasons. It's an important point in the school year, for one thing. It is a time when students have been in school for a long time and have learned a lot. Another reason is that it is a fun way to get students involved and make the classroom more interesting. Teachers can also use the 100th day celebration as a chance to add math and counting activities to their lessons. Lastly, it can help students in some elementary schools understand what the number 100 means. Check out these cool 40+ Valentines Day crafts here!
Why Fine Motor activities are Important for kids?
Fine motor activities are important for preschoolers because they help develop the small muscles in the hands, fingers, and wrists that are used for things like writing, drawing, and handling small objects. These skills are important for developing hand-eye coordination, dexterity, and the ability to do things precisely. Fine motor activities can also help a child get better at doing other things, like dressing themselves, buttoning their clothes, and even using utensils to eat. They can also help kids feel better about themselves as they prove they can do hard things.
Here comes the 100th day of school! Check out these wonderfully engaging and highly educational activities that promote fitness, reading, writing, and of course, mathematics! This includes a superb Free Digital 100 Days Google slide activities. There are a variety of digital resources included to help you engage students on the Smartboard or in distance learning as well as printable hands-on activities. Check them out today! Do check out these 30+ Easy Winter Crafts for Preschool.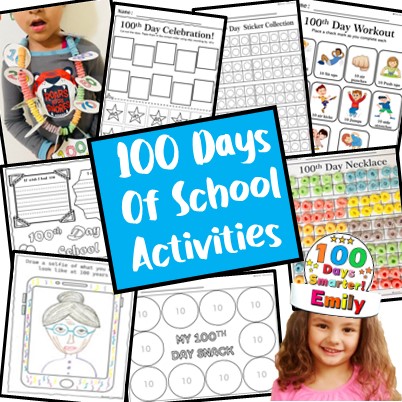 Check out More fun Activities Here
The 100th day of school is always such a fun and exciting day for your young learners! Students are SO EXCITED to have conquered the first 100 days of school. This is the perfect time to show off what they have learned in reading, writing, and especially math! The following activities are the perfect addition to your 100th day of school! My Free Digital 100 Days Activities are a huge hit with prek and kindergarten classrooms
100th Day of School Google Slides( Free Digital 100 Days Activities)
Google slides (or PowerPoint slides) that you can add to your 100th day of school activities to make learning fun and engaging. Your students will love each slide and completing the activity, singing, dancing, or reading! Check them out below!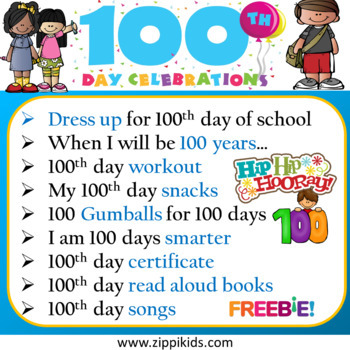 Download this Freebie Here


100 Days of School Fine Motor Activity (Free Printable)
It's almost the middle of January, which means that the 100th day of school is almost here. As a parent or teacher, it's hard to believe that 100 days have already passed every year. It's such a fun day for our students, and I like to make the whole day about everything "100."
I love working on kids' fine motor skills and making sure they have meaningful fine motor activities every day. Today, I can't wait to talk about my 100th Day of School fine motor activity.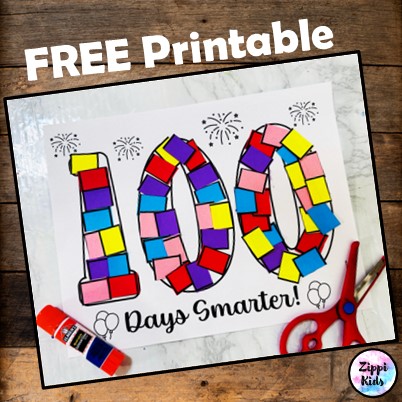 Download it from my Store or TPT
100 days of school cutting fine motor activity has ten-piece strips that need to be cut. You can have students just cover the 100 with as many pieces as they want, or you can have them cut and glue 100. You can use this free printable in many ways:
Use 100 Pom Pom
Use 100 Fruit loops
Bingo dabber
100 Fingerprints
or any small manipulative available