Dr. Seuss was born on March 2nd. His birthday is observed by many schools along with reading! Here are fun Dr. Seuss do-a dot printable for your preschoolers that you may use to work on your fine and gross motor skills.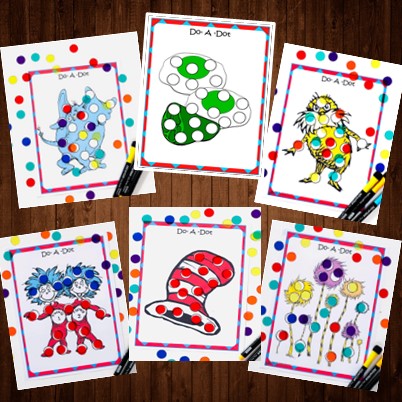 Enjoy his birthday while strengthening your hands and getting some exercise. For more than 50 years, Dr. Seuss has delighted children with his vibrant drawings, enduring characters, and thought-provoking tales.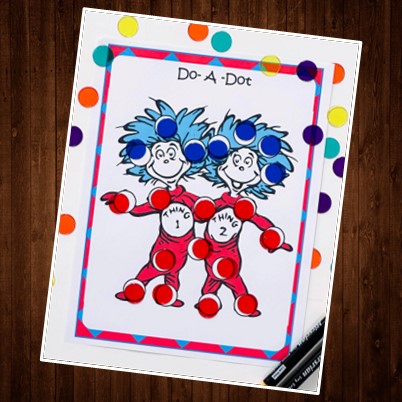 Children can color with the Whos, practice rhyming with the Fox in Socks, look for words with the Cat in the Hat, decipher a secret message from the wise Lorax, and go on many other amazing adventures with these Seuss-fantastic printables and activities!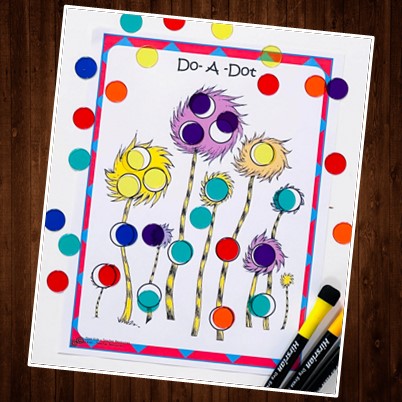 With these super easy and no prep printable activities you can make Dr. Seuss week so much mor fun
These Do-A-Dot printable centers are great ways to enjoy fun with your favorite Dr. Seuss characters on March 2 in honor of Dr. Seuss Day or at any other time.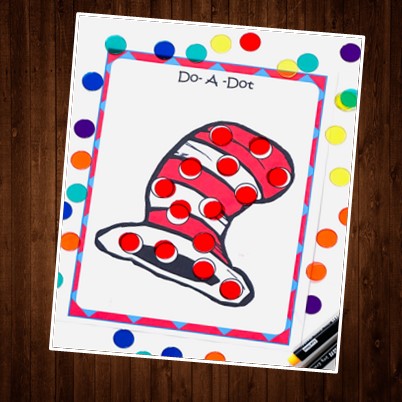 Dr. Seuss week is a great opportunity to celebrate the joy of reading and the imaginative world of Dr. Seuss with preschoolers. Here are some activities you can do with your preschoolers during Dr. Seuss week
Read Dr. Seuss books: Start each day of Dr. Seuss week by reading a different Dr. Seuss book. Some classic Dr. Seuss books for preschoolers include "The Cat in the Hat," "Green Eggs and Ham," "One Fish Two Fish Red Fish Blue Fish," and "Oh, the Places You'll Go!"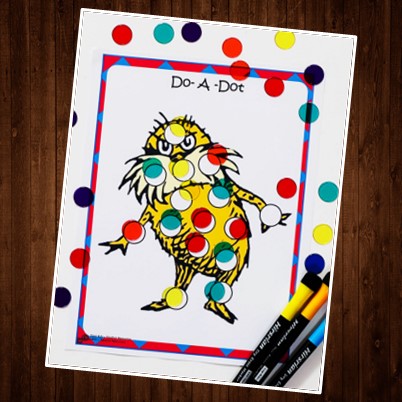 Also checkout my other Dr Seuss Resources:-
Create your own handprint Cat wearing the red Hat, Fish handprint and small Thing handprint art from the With National Read Across America Day approaching, here are some super cute handprint art and craft which makes the perfect keepsake.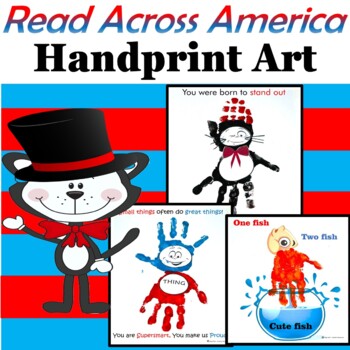 National Read Across America Day Fish alphabet letter match and ten frame counting Math Activity for March is super fun for Cat wearing the red Hat week, Fish letter match and Number counting goes very well along with National Read Across America Day approaching. These fish centers activity are perfect for Month of March.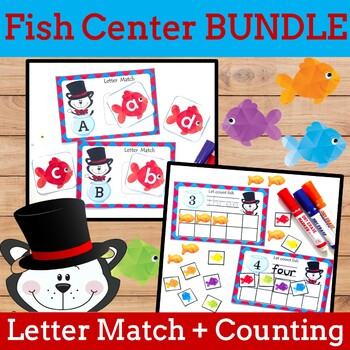 Dr. Seuss Virtual Field trip and Activities for Preschool and Kindergarten | Distance learning | Virtual. Celebrate Dr. Seuss Birthday with these super cute interactive google slides. This Dr. Seuss Virtual Field trip and Activities deck has Virtual field trip to Dr. Seuss Museum, Sculpture garden and Seuss landing. Literacy and Math center are also included with loads of fun pattern games.