What is a Watercolor art for preschool kids?
Watercolor art for kids is a type of painting in which children create colorful works of art using water-soluble paints. Watercolor paints are pigment-based paints that are suspended in a water-based medium and can be applied to paper or other surfaces with brushes, sponges, or other tools. Watercolor art is a fun and engaging activity for kids because it allows them to experiment with color and texture while creating their own one-of-a-kind artwork.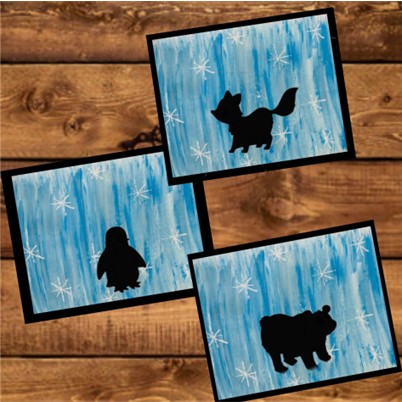 Looking for more such fun winter crafts for preschoolers and kindergarteners?? Check out these Easy 30+ Winter Crafts for kids.

Why Watercolor art is important?
Watercolor art is a wonderful activity for children because it allows them to experiment with color, texture, and form. It can also aid in the development of fine motor skills, creativity, and self-expression in children. Watercolor painting can be a soothing and enjoyable activity for children, allowing them to express themselves and their imaginations. It can also assist them in learning about color theory as well as how to mix and blend colors to create new shades and tones. Furthermore, as children learn to work with the unique properties of watercolor paints and paper, they can improve their problem-solving skills. Overall, watercolor art can be a beneficial and enjoyable activity for children, assisting them in developing a variety of skills and expressing their creativity.
I have some fun Arctic Animals activities which you would love!

How to do Watercolor art?
Depending on the child's age and skill level, there are numerous approaches to watercolor art for kids. Simple projects, such as painting with washable watercolors or using watercolor resist techniques, may be more appropriate for younger children. More difficult projects, such as creating detailed landscapes or still lifes, may be appropriate for older children. Do check out these cool Artic Animal Printable crafts: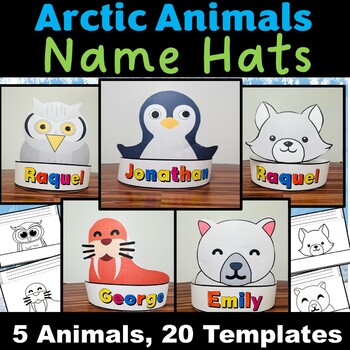 Also another form of watercolor Art project for preschool and Kindergarten is Silhouette Portrait of kids! Wondering how to create silhouette of your students, do check out this to understand!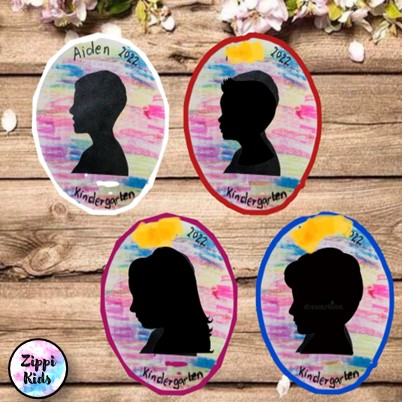 You'll need a set of watercolor paints, brushes, and watercolor paper to get started with watercolor art for kids. Other materials, such as pencils, erasers, and drawing aids, can also be provided to assist children in planning and refining their artwork. Encourage children to experiment with various brush strokes and techniques, as well as to use their imagination to create unique and beautiful works of art.
Also check out this another fun Arctic Animal watercolor silhouette art: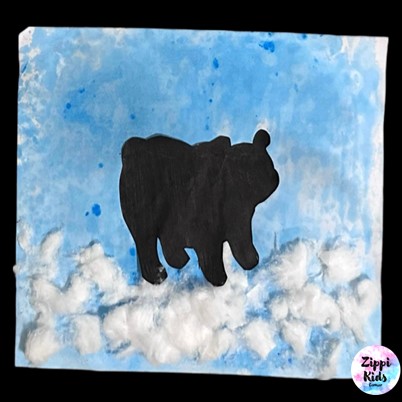 I made this fun winter crayon resist watercolor painting with free printable Arctic animal silhouette. You can grab a free template with arctic animals( Arctic fox, Polar Bear and Penguin). This watercolor painting technique is a little different from the conventional, it's super easy and fun! Let's check how did I made this Arctic Animals Silhouette watercolor painting for preschool and kindergarten kids.
Supplies Needed:
Cardstock paper
white crayon
Blue a Acrylic paint
Free Printable (Link below)
water
flat paint brush
black construction paper
glue
scissors
Check out this Video to check out the stepwise instructions:
How to make winter watercolor art with Free Printable:
start by grabbing a white cardstock paper
using a white crayon, make simple snowflakes all over the paper
take a dash of blue acrylic paint and lots of water to make the solution drippy
start to stroke the blue water paint on the cardstock paper
you will notice the snowflakes begin to appear
once you are done with painting the paper. Let it dry.
Now, print my free printable arctic animal template(Link given below)
Now you have 3 options to make a silhouette:
Either you use my Silhouette template( in black)
Or cut out the white templates and paint them black
Or print the Animal outlines on a black construction paper and cut them out to make silhouette.
Stick the animal you want on the dried up colored paper.
your winter Arctic Animal Silhouette watercolor painting is ready to display!
Grab this Arctic Animals Free printable Template to create this beautiful winter water color polar bear silhouette art: