Are you looking for FREE Christmas Preschool Crafts and Activities? Great Look no further, Here I have got you many Christmas Freebies which can make your December loaded with fun and engaging activities.
You may download, print, and cut out this FREE Christmas Tree Template for Preschool Crafts and use them for activities on my FB Page or Visit 25+Christmas Art and Craft activities.
I love the month of December as it has a special festive feeling. Christmas is the time of the year my students awaits as we have a blast at our Christmas party with these super thrilling Christmas Bingo, Santa Says ,Would you rather and more Christmas Games!!!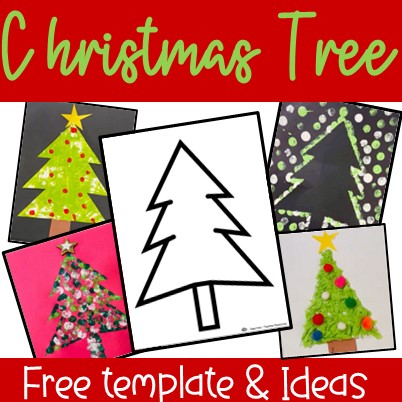 This Christmas tree template is fantastic for winter and holiday projects for preschool ! Print out a blank templates and encourage your child to use all of their creative energy to come up with their own original Christmas tree design! To view all of my Christmas tree template craft projects , scroll down the page. If you enjoy what you see, please tell your friends and family about it!
Virtual Snowman Shapes google slides / PowerPoint are super-cute Winter resource which would be loved by your preschool students. It's super fun to build your own version of snowman, isn't it? This is a great resource for SLPs and Math centers!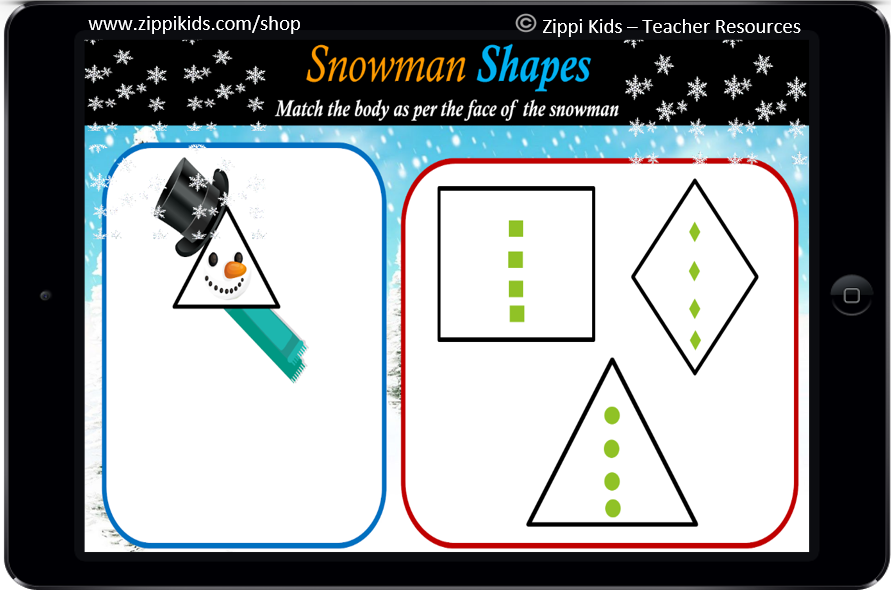 Christmas themed Name Crafts are too cute to be missed for your preschool kids! Also do not miss my Ginger breadman Literacy and Math Centers. Students will practice early math and literacy skills like number matching, sight word recognition, letter and sound matching, and so much more! Keep reading to check out each individual activity or grab all of them in a bundle Christmas Literacy and Math Centers for Preschool, pre-k and Kindergarten.
Christmas theme uppercase and lowercase Letter / Alphabet Cards Match center is loaded with fun, hands on activities to help students literacy concepts! These Cards can be used in multiple ways to promote Alphabet recognition of both uppercase and lowercase and also be used for letter match activities. This Christmas resource includes :
26 Santa Uppercase cards
26 Sleigh Lowercase cards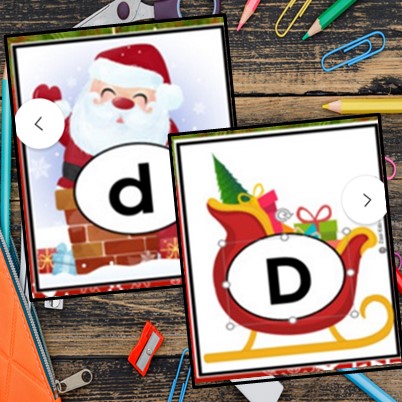 Download it from my Store or TPT
Get ready for an amazing Christmas spirit week with these superb ideas for your preschool, kindergarten students. This fun Christmas Spirit week flyer is a great way to show their Holiday cheer during the Christmas season!
This cute Holiday spirit week calendar is a fully editable text PowerPoint presentation PPT. Feel free to edit the days, dates and themes as per your needs!
It is a no-prep Christmas freebie, just print and send home with families and/or upload digitally to send out to families/students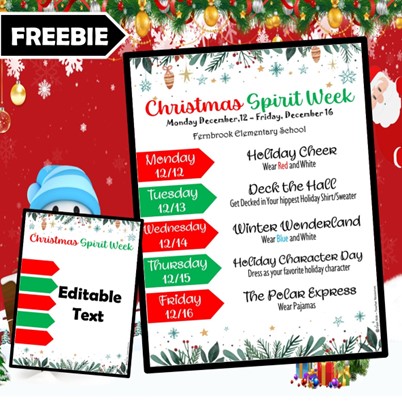 Winter theme ten frames google slides is a super activity with virtual drag and drop google slides to teach counting from 1-10 to preschool young ones. a perfect resource for preschool and kindergarten. I hope your little ones enjoy learning with this freebie!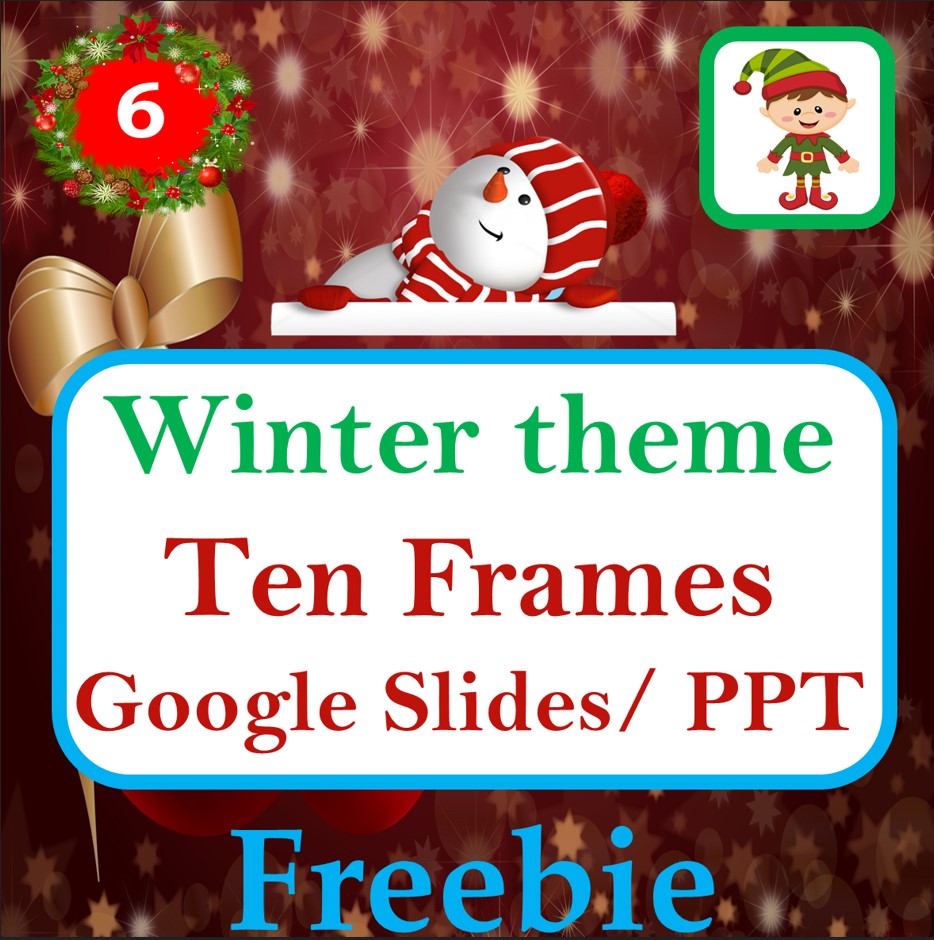 Download it from my Store or TPT

As December begins I get students to make these super cute Christmas Name Hats which is a great craft for name recognition and fine motor skills. December is also the month to teach kids about Holidays around the world!
Christmas will be here before we know it! It's time for good little kids to write their letters to Santa (they're all good little children this time of year, right?). These Free Printable letters to Santa will make the job easier. Just print and let your little ones fill them out with Christmas wishes before mailing them off to the North Pole. This is a fun template to use in your classroom or as a take-home project.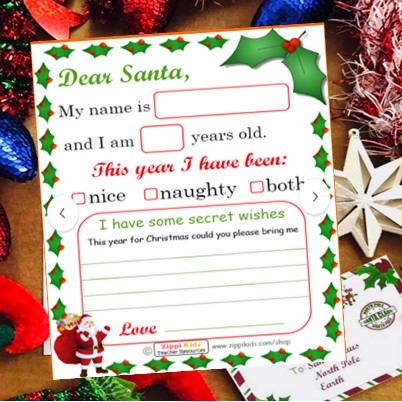 For your Christmas holiday and winter creative projects, are you looking for gingerbread man templates? Here are free templates for you: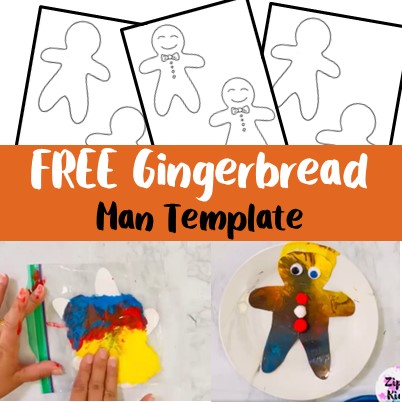 Download it from my Store
These Free Christmas Holidays Gift tags are also keepsake art as kids can create Christmas lights using their fingers on the tag. A perfect gift tag to suit all gifts.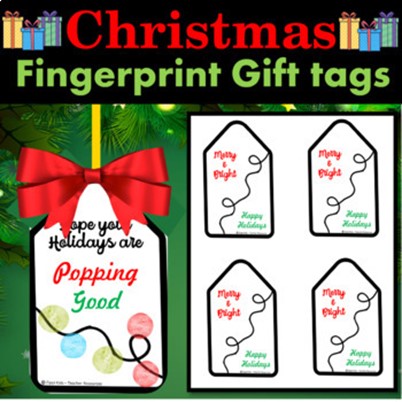 Download it from my Store or TPT
Free Jingle Bell Name hat/crown/ headband Christmas craft is super fun to use anytime during the month of December. I have include 2 Jingle Bells hat designs to choose from. Christmas coloring Jingle Bell hat is a great Christmas craft for the Christmas week celebrations. Christmas hats are really easy to make and color with this printable templates.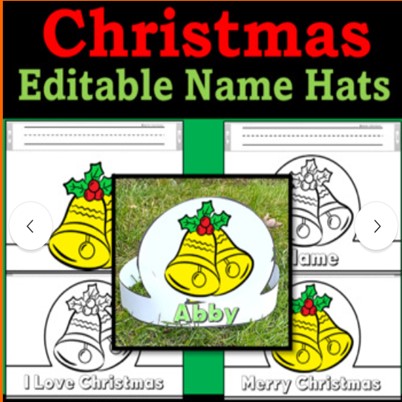 Download it from my Store or TPT
Celebrate the joy and fun of the holiday season with your students when you incorporate this engaging Free Gingerbread Writing Craft. Students will practice fine motor skills, writing, and creativity when using this resource. Designed for students in preschool through third grade, this resource is super fun when learning can be tough during the month of December in your early elementary classroom!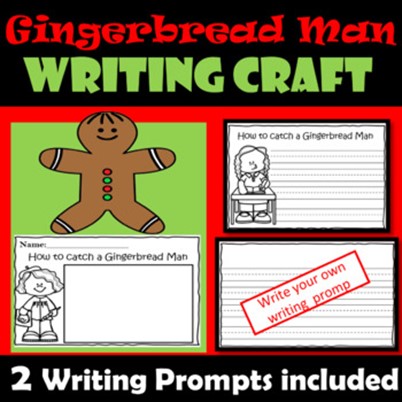 Download it from my Store or TPT