Winter is here officially! Since building snowmen is one of our favorite winter activities, I decided to create a free printable craft version. It doesn't take much planning to create this adorable Cotton Snowman Craft with free Template at your fingertip. This Photo snowman craft made out of cotton is super cute and easy for preschool and kindergarten kids to do by themselves.
This easy snowman free printable craft that features your child's photo/face is one of the cutest snowman craft you could every find. This is a perfect Cotton Snowman craft idea for toddlers, preschoolers, kindergarteners and older kids. Do not miss to check out my 30+ Winter crafts for preschool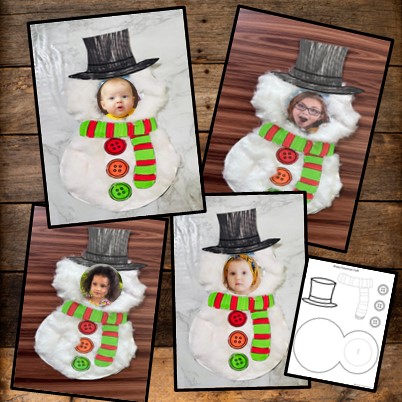 Mitten Math and Literacy centers might just be what you have been looking for your winter theme studies! My kids are totally love with Holidays around the world crafts which I do with them every year in December and January! Looking for cute and hands-on winter name crafts for kids? I've got you covered! Also check out my Snowman Math and Literacy centers which are super easy and a wonderful winter resource for your classroom. These name hats are super easy to make and come in auto-fill pdf format. It means you can generate 10 name hats in just one go! Isn't it super cool!
Tissue paper or cotton balls can be used to make this free printable snowman craft. You can either use actual buttons and other accessories or the paper buttons, scarf, and carrot nose from our design to decorate it.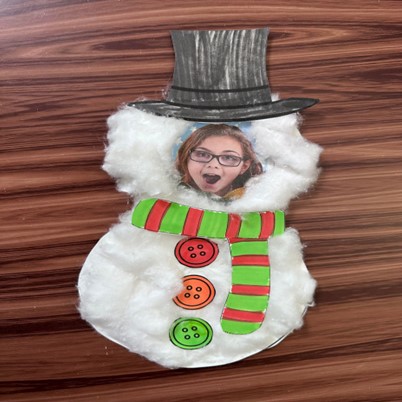 Supplies Needed:
Cotton Snowman free printable template
Cardstock paper
photo
coloring supplies
cotton balls
glue
scissors
Do check out our Mega Growing Name HATS BUNDLE for whole year round! The WINTER BRAIN BREAKS are just too much fun for kids to be done in classrooms.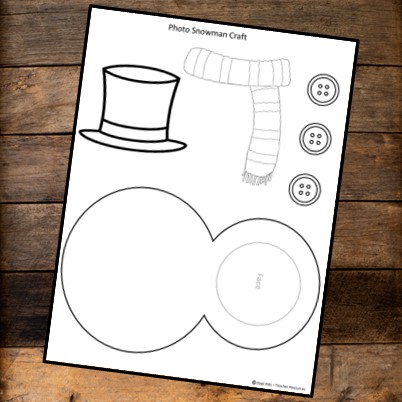 Download it from my Store or TPT


How to make Cotton free printable Snowman Craft:
Print out Cotton Snowman free template,
Then color the buttons, scarf, and nose to complete the design.
Next cut the snowman pattern and accessories
Cut the photo as well. The kids can also sketch a picture of themselves here.
Glue the photo in the center of the snowman face.
Roll cotton balls between your palms and dab it onto the glue
Applying glue stick all over the body of the snowman, stick cotton ball to cover it
Next move to the area around the face and cover it cotton balls as well
Add finishing touches, glue the scarf, buttons and hat on.
You can attach a carrot nose as well!
That's it!
Check out the video here:
Did you check out Chinese new year crafts printable? If, not do check them out as they are super fun and cool! I also have a great Digital Hibernation unit to offer for winter!